One of the intangible benefits of working for Slickdeals is being constantly surrounded by the best deals in the country. According to Schooby, our Community Relations Manager, she found herself purchasing more items online once she started working for Slickdeals yet she seemed to save more money! That might seem unbelievable, but after surveying what everyone at Slickdeals HQ bought from the site last week, living exclusively on Slickdeals is closer to reality than you think!
Here are some of Slickdeals that we purchased last week and how we use them in our day-to-day lives...(click on the image to make it larger)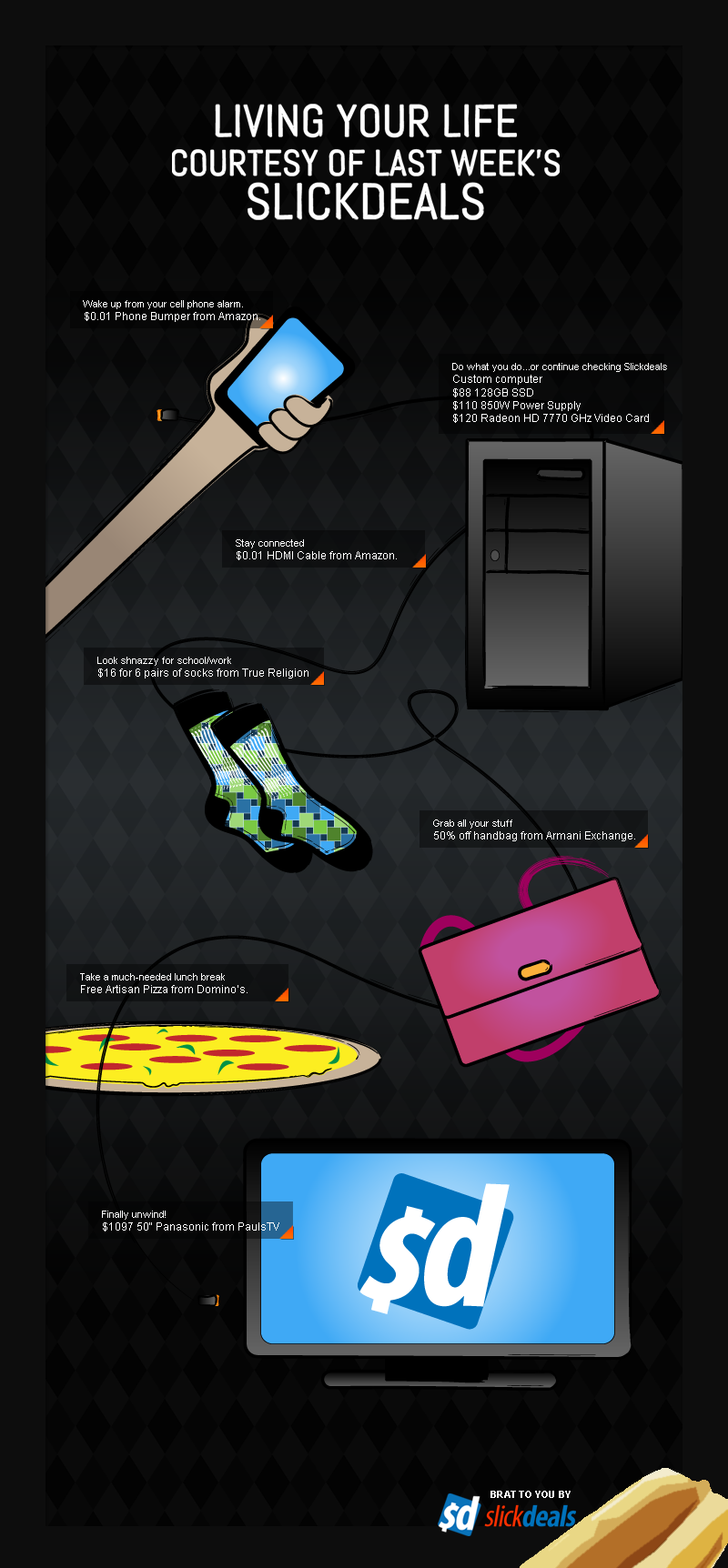 $0.01 Phone Bumper from Amazon
$88 128 GB SSD
$110 850W Power Supply
$120 Radeon HD 7770 GHz Video Card
$0.01 HDMI cable from Amazon
$16 for 6 pairs of socks from True Religion
50% off Armani Exchange Handbag
Free Artisan Pizza from Domino's
$1097 50" Panasonic TV from PaulsTV
[paulstv.com]
Are you living the Slickdeals lifestyle?