Home Theater Buying Guide 2015
Intimidated by shopping for a home theater? Find out what you need and how to spend wisely.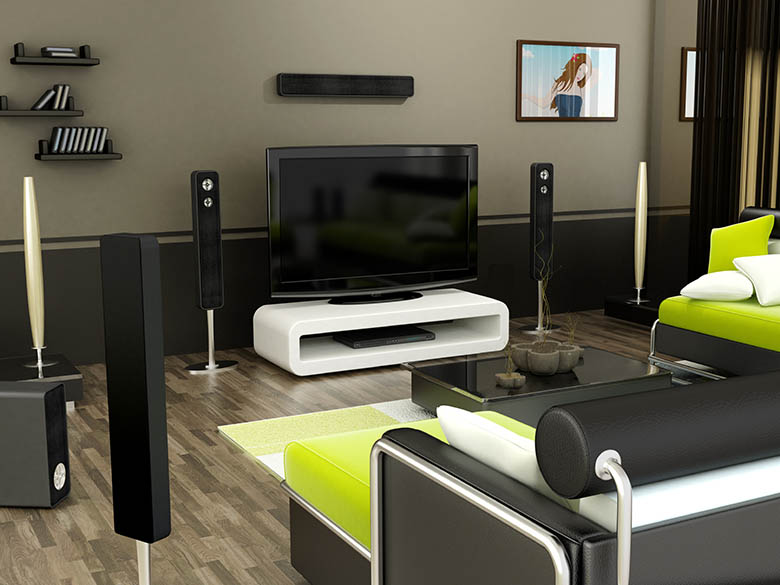 While the term "home theater" once referred to only high-end audio and video equipment designed to recreate the movie theater experience at home, today, it's a catch all term for any electronics that enhance the TV watching experience. Whether you're looking to simply improve the audio coming out of your television, or make your seats rumble, there's a lot to consider when it comes to home theater equipment.
Televisions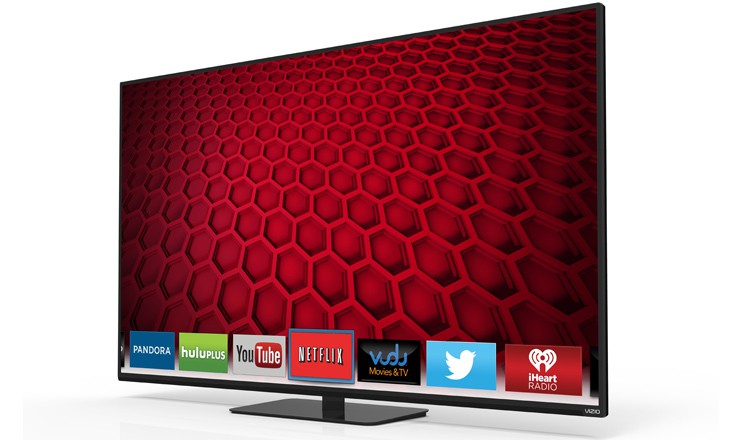 Let's start with the most obvious part of the system, the television. While TVs come with different features, there are really only two major questions to ask yourself. How big do you want your screen, and what resolution do you want? All the major TV manufacturers have their Ultra HD, or 4K, products that boast four times the resolution of standard HD. While this sounds impressive, and it is, it's important to remember that currently there is very little UHD content being produced. The good news is that because the UHD TVs are out there, standard HD TVs are now a lot less expensive and sales are easy to come by. Go ahead and spend the extra cash on a larger HD screen now and buy the UHD in a few years when there's more to watch and they're a lot less expensive.
Determine the best screen size for your home by following the general rule of thumb that says your viewing distance should be about two times your screen width. For example, if you go with a 60 inch screen size (measured diagonally), your screen width will be around 53 to 55 inches, so you should be sitting 8 to 9 feet back. If you're seating area is closer, go with a slightly smaller screen. You want the screen to fill your view well, but you don't want to watch a movie like you're watching a tennis match.
Where to spend money:
Get the biggest screen that fits in your room.
Where to save money:
There isn't enough 4K content to justify it yet. Go with a standard, 1080P HDTV and spend the extra cash on another part of the system.
Recommendations:
If you have the space, the Vizio 70 inch E700i-B3 is a great buy, especially if you can find it below $1,000. If you don't have quite that much space, check out this
Sony 50 inch
. Sony is starting to release their new models, which means sellers are looking to clear out their inventory, so you can probably get a good deal on many of them.
Soundbars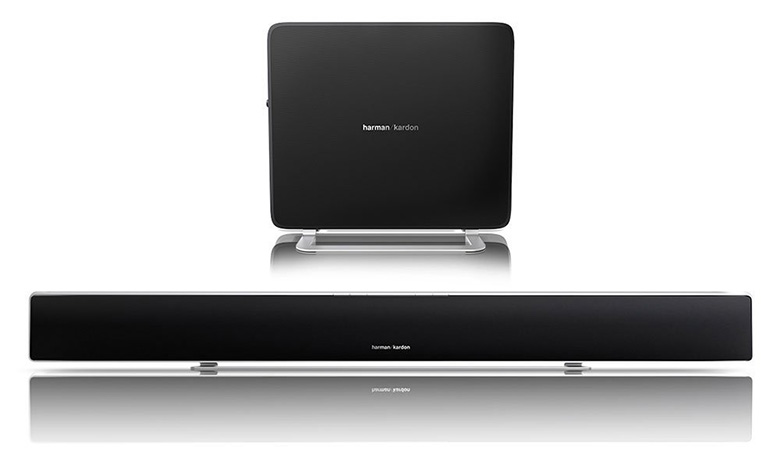 Soundbars have become the go-to audio solution for many people. They are simple to purchase and easy to install and use.  What's more, they are practically a necessity these days. As televisions have become thinner and image resolution has improved, audio has actually become worse. The picture on that new UHD TV may blow away your screen from 10 years ago, but the speakers in it are actually inferior.
If you're looking to improve the audio of your TV without going all the way to a "home theater," a soundbar is likely the best bet for you. Don't feel obligated to buy a soundbar from the company that made your TV. It's not likely the bar will work any better than other brands. Get your soundbar from a company known more for building speakers than building TVs. You'll likely get better quality out of it.
Many bars, but not all, will come with a subwoofer. Because most soundbars are not going to give you great bass on their own, definitely get one with a sub. Consider a wireless subwoofer so you have the freedom to put it anywhere and it won't be an eyesore if it doesn't look good right next to the TV. Many soundbars, especially at the higher end of the price spectrum, offer various ways to simulate a surround sound system. While some of these work better than others, many depend on reflecting sound off the walls in your room, and since most living rooms are not perfectly symmetrical rectangles, these features often don't work as well as advertised.
Where to spend money:
Get a soundbar with a wireless subwoofer.
Where to save money:
 Don't worry about spending extra on simulated surround sound.
Recommendations:
The
Harman/Kardon Sabre
is a very attractive high-end sound bar with a subwoofer you could probably slide under your sofa if you were so inclined. JBL has made several popular soundbars in recent years. The 
SB400
hits a more affordable price point, especially with this deal.
 See all soundbar slickdeals here!
Receivers

If you want to take a step (or several steps) beyond a soundbar, start with an AV receiver. A receiver is the amplifier for the speakers and the switcher between all your sources. Most AV receivers will give you the ability to create a 7.1 surround sound system, which is to say seven speakers (left and right front, center, left and right side, left and right rear) and a subwoofer. A 5.1 system, which does not use the rear speakers of a 7.1 system, is the most common setup. You can either ignore the additional speaker connections or use them to put a pair of speakers someplace else.
When looking at the receiver amplifier, bigger is, generally speaking, better. However, unless you plan on having the volume cranked up most of the time, it isn't as important as you might think. The question is not, "how many watts can my speakers handle?" Because they can handle all the watts. The question is, "how many watts do my speakers need to play without distorting?" If you plan to listen at a moderate level, they don't need many.
The other big thing a receiver does is provide a place to plug in everything. HDMI has become the standard connection for all AV equipment, which makes this part pretty easy. How many HDMI inputs do you need? Make sure the receiver you're looking at has at least that many. However, if you have any older gadgets that don't use HDMI, make sure the receiver will have those connections too. Many receivers are going light on other connections in order to make room for more HDMI.
If you have, or are planning to have, a new Ultra HD TV, you'll want to be sure you get a receiver capable of accepting the 4K source signal and sending it to your 4K TV. On the audio side, the newest and best audio format is Dolby Atmos, which can expand your system of five or seven speakers to nine or 12. If this is something you want, or think you might want to upgrade to in the future, make sure you get an Atmos capable receiver so you can just add the speakers whenever you're ready. Unless you feel an unflinching desire to be on the bleeding edge however, you can probably skip this.
Where to spend money:
Get as big an amplifier as you like. It won't hurt anything.
Where to save money:
If you had never heard of Dolby Atmos before reading this, you don't need it.
Recommendations:
Yamaha always makes solid receivers and
this deal
 for a RX-V377 5.1 channel is a great one, as well as this one for a
RX-V677 7.2 channel receiver
. Onkyo is always at the forefront of making the newest features available in affordable receivers. They're also about to transition to a slate of new models, which means the current ones can be picked up for a
steal
.
 See all receiver slickdeals here!
Speakers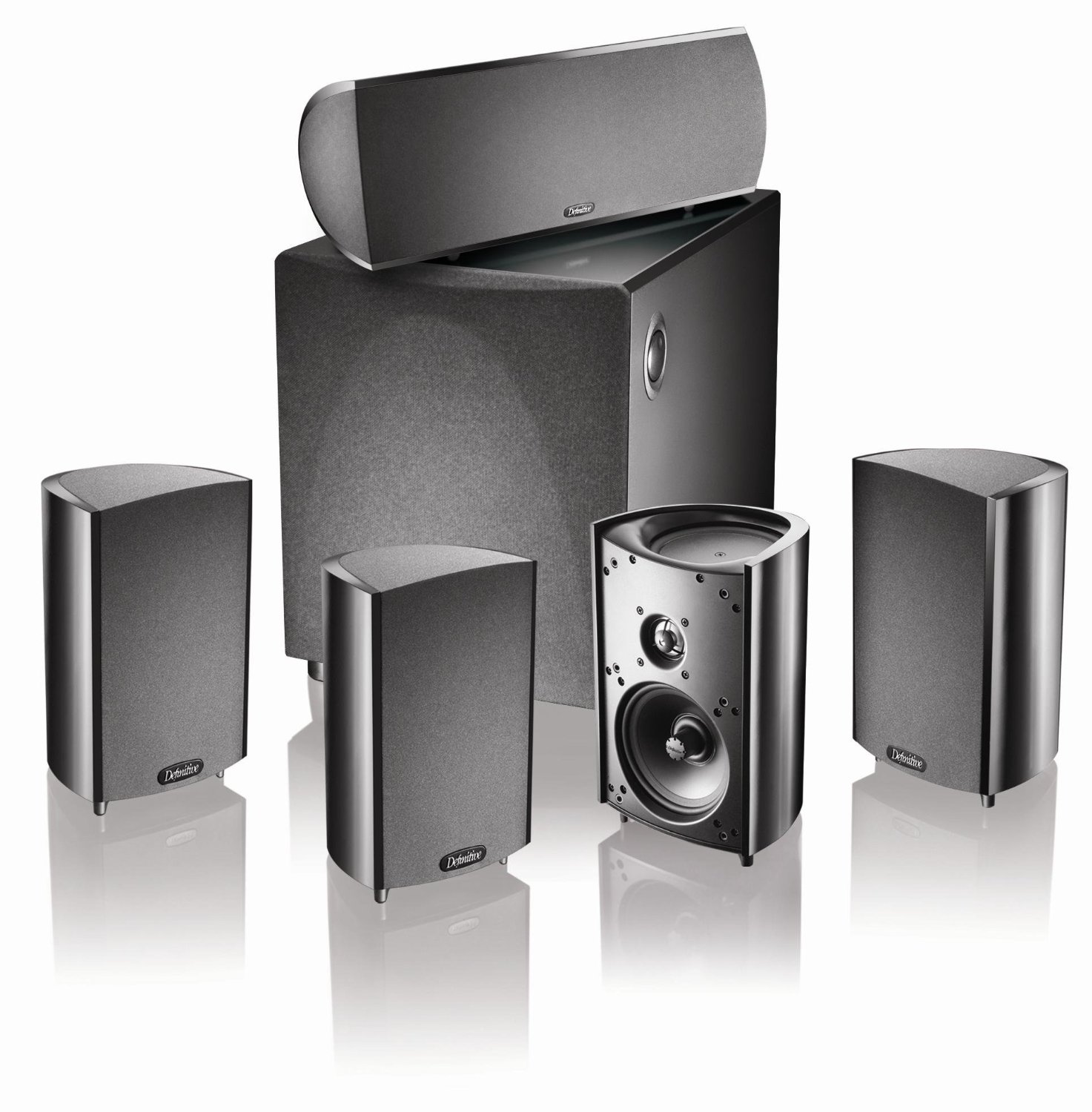 Speakers can be the most intimidating part of the home theater because audio is a bit more subjective than the other parts of the system. The options are significantly more varied. They are, however, probably the most important part of the system. Speakers don't have much in the way of moving parts so they are unlikely to ever break. They also don't come out with a lot of new features, so you won't feel a need to upgrade any time in the next decade.
As a general rule, the bigger the speaker, the bigger the bass. A floor-standing tower will give you a fuller sound range than a small satellite speaker. While speaker size does influence sound, it doesn't necessarily indicate performance. You can buy inexpensive tower speakers or fairly expensive, and high quality, satellites. You can mix and match different kinds of speakers. If you have room for towers up front but want to wall-mount small bookshelf speakers as your surround speakers behind the seating area, you can do that. Just try to stay with the same manufacturer for your five surround sound speakers. Different brands use different processes to build their speakers and sticking with one will give you a consistent sound.
When looking at subwoofers, consider the size of your room, as well as your other speakers. The larger the space you need to fill with sound, the larger the subwoofer required. As with AV receivers, your subwoofer's amplifier doesn't need to be huge unless you plan to play it loud. There's a difference between good bass and loud bass. Good bass should fill the room and compliment the other audio without drawing attention to itself. Bad bass is what ticks off your neighbors. The other key to a well-performing subwoofer is placement. Where you put the subwoofer can have a drastic impact on how it sounds in your room. A wireless subwoofer will give you the freedom to place your sub anywhere you can get power.
Where to spend money:
Your speakers will likely last forever, so spend a bit more here as you will certainly get your money's worth over time.
Where to save money:
Unless you have a very discerning ear, you don't need top of the line speakers.
Recommendations:
If you want to make the purchase decision easy and buy the speakers as a package, check out the
Definitive Technology ProCinema Series
. If you're looking for something a bit bigger, check out
Klipsch's Reference Series
. The link will take you to their bookshelf speakers, from there you can check out the tower speakers, surround speakers and center channel.
See all speaker slickdeals here!
Wires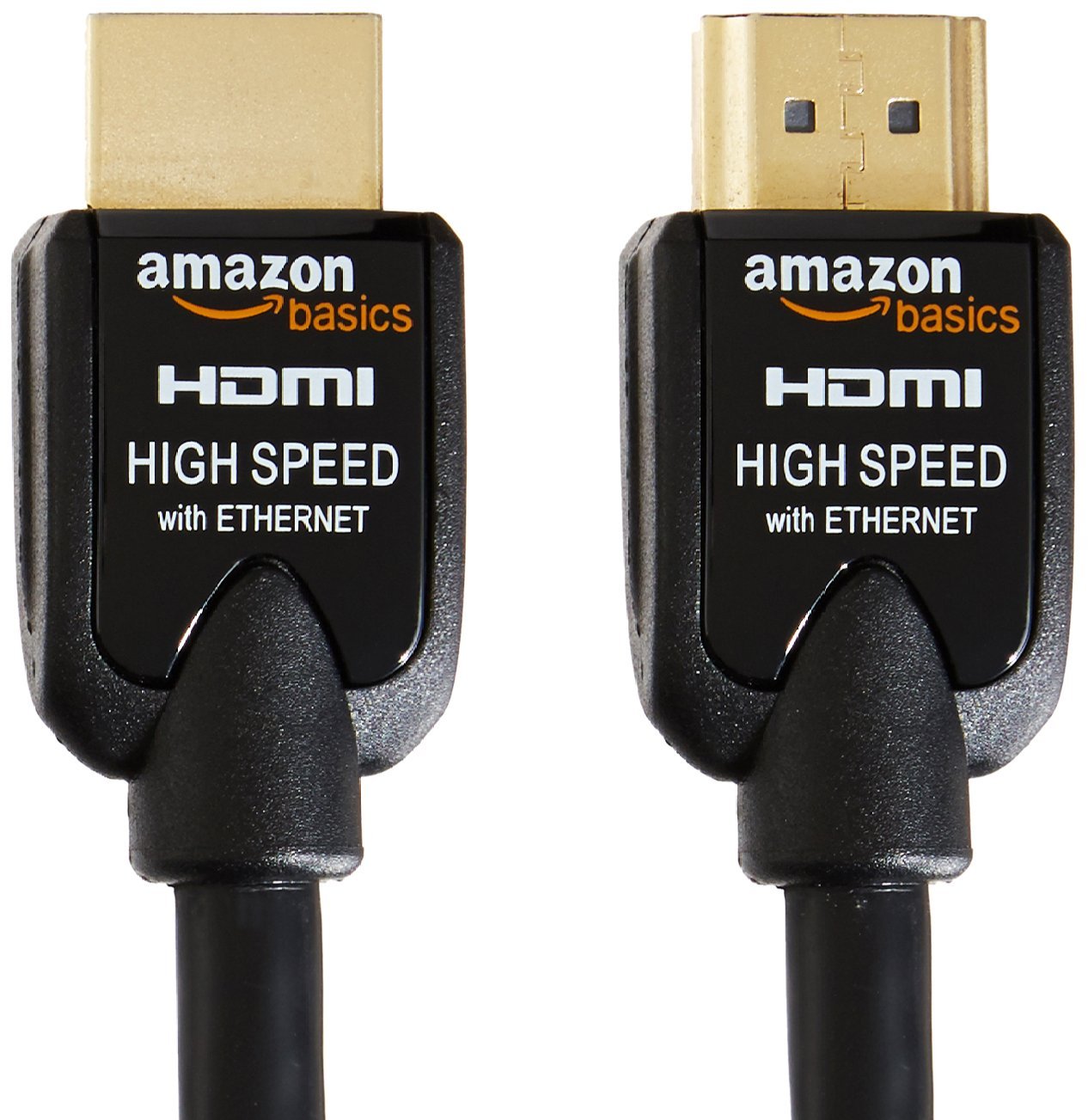 It's time to let you in on the dirty little secret of the audio industry. Wire quality doesn't matter. No, it really doesn't. Traditionally, speaker wire comes between 12 gauge (heavier) and 16 gauge (lighter). Heavier gauge is better for longer runs, but it's highly unlikely you'll need to run any of it far enough to matter. HDMI cables to connect all your equipment don't need to be too expensive either. The nice thing about digital signals is that they either work or they don't. As long as the cable passes through your signal, there's nothing that spending more money is going to get for you.
Where to spend money:
 The beverage you'll be drinking while installing all this equipment.
Where to save money:
DON'T spend money on high priced cables.
Recommendations:
Amazon provides their own line of inexpensive wire and cable. Check out the
speaker wire
and
HDMI cables
. They'll do just fine.
See all HDMI cable slickdeals here!
While putting together a home theater system can seem intimidating, each piece is simple enough on its own. Once you know what you want, and you've found the best price for it, you can start to enjoy all your television and movies in a new way. Good places to look when you're in the market for new home theater equipment is often the obvious ones, such as Best Buy, Walmart, Target and Amazon. But you'd be surprised how often we see great TV deals from stores like Dell or BuyDig, so be sure to visit those store pages so you don't miss out on a great deal or coupon.
Images courtesy of ©iStock.com/adventtr, Vizio, Harman Kardon, Yamaha, Definitive Technology, Amazon
Slickdeals content may contain references to products from one or more of our affiliate partners. If you make a purchase on their site through a link on Slickdeals, we receive a small commission. This in no way affects our opinions on products or services mentioned in our content.
Add a Comment