Smartphone Buying Guide 2015
Whether you're an Android, iPhone or Windows Phone user, or undecided, we've got you covered.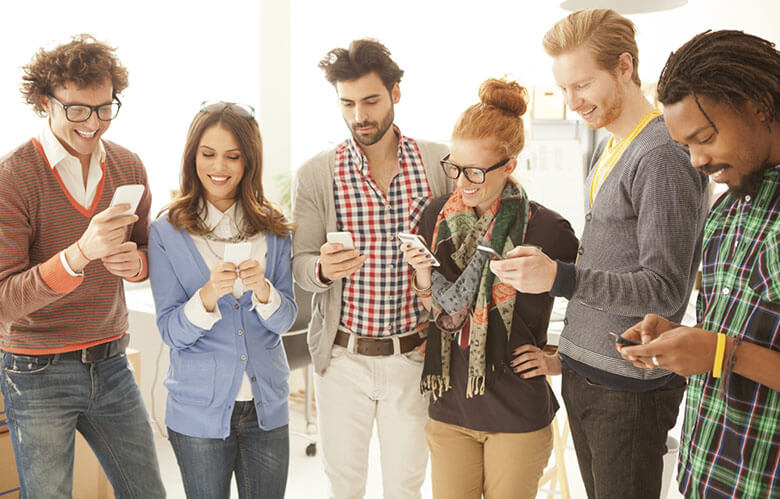 Picking out a shiny new phone can be tough. These days, the biggest decision for smartphone buyers is whether to go with Apple's latest iPhone or one of the many Android devices. Some buyers are now even considering Windows phones as a viable option. While the diehard fans from the iPhone and Android camps might have you believe otherwise, the decision isn't as big as you might think; it basically comes down to personal preference. If you're used to iPhones, you'll undoubtedly love the iPhone 6, and if you're used to the Android OS, there are plenty of options to find a model you'll like. With that said, there are several important factors to consider when buying a new smartphone, including battery life, camera quality, screen size, processor, RAM, carrier and the actual size of the phone.
We've made the decision process easy by looking at the top phones in various categories so you can get the best phone for your needs and budget.
Choosing an OS: Android vs. iOS vs. Windows
Selecting which mobile operating system is right for you isn't an exact science. For certain tasks, iPhones fare better, and for other tasks, Androids come out on top. Even the Windows OS has its perks. With that said, many tasks are going to be similar no matter what phone you choose. Most smartphones will allow you easily organize contacts, read email and access a variety of apps. Synching with a PC is also relatively painless for most phones. If you're uncertain which OS is best for your lifestyle or you're thinking of switching camps, consider the pros and cons we've listed below before making the leap to a new phone.
iOS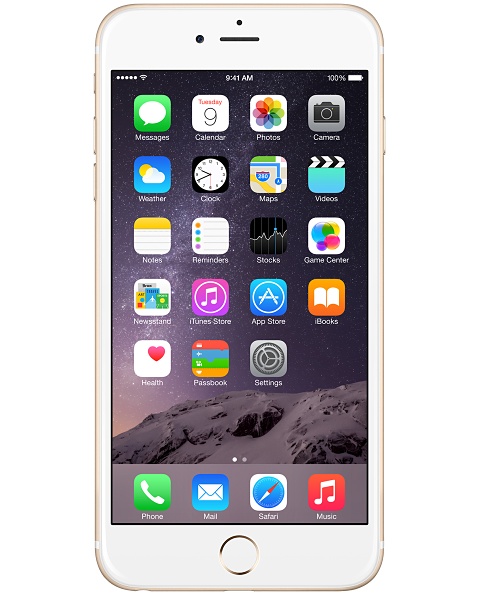 Pros:
FaceTime
Universal quality
Siri
Free messaging to other iOS users via iMessages
Cons:
The App Store is a hot mess of disorganization
Google Maps doesn't work with Siri
Best iPhone Available: iPhone 6 Plus
One of the biggest selling points for buying an iPhone is FaceTime. Making a call with FaceTime is an overall better experience than making a regular phone call, plus the calls don't count against your regular minutes on your plan. Even when you look at Skype or Google Hangouts -- two of the big video chat apps available on other phones -- FaceTime wins out because it's always running, so you don't have to worry about opening the app or missing any calls. Additionally, the audio quality is superior, and it comes included and set up on every single iPhone right out of the box. The only downside of FaceTime is that, well, there isn't an Android app, so anyone you want to FaceTime needs to own an iOS device.
If you opt to go the iPhone route, you're going to want to pick up Apple's latest iteration, the iPhone 6 Plus. The iPhone 6 Plus has a bigger screen that measures 5.5-inches versus the regular iPhone 6's 4.7-inch screen, making it a great option if you're into watching movies and playing games. Of course, your life isn't all fun and games, so you'll be happy to know that the bigger screen increases your work productivity as well. It is a bit clunkier to carry around, though.
See all iPhone Slickdeals here!
Android Lollipop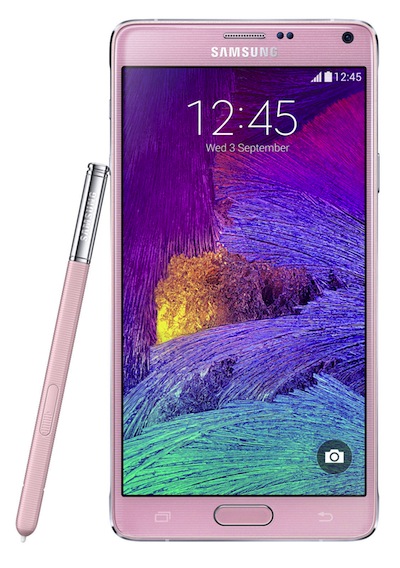 Pros:
Highly customizable
Google Play has more apps and better organization than the Apple App Store
Android uses Google for all of its searches, while iOS uses Bing for Siri.
Cons:
No FaceTime
More choices gives potential to pick a poorly made phone
Buggy software updates
Best Overall Phone Available:
Samsung Galaxy S6
With Android, the biggest perk is its main app store, Google Play. Google Play is light years ahead of the Apple App store in many ways. For one, Google Play's organization is more user friendly than the Apple App Store. Additionally, there are roughly
300,000 more apps
available on Google Play than in the App Store, which had
1.4 million apps as of January 2015
. The second biggest selling point of any Android phone is the integration of Google Maps. Sure, you can use Google Maps on an iPhone, but it's only natively used on Android, meaning Siri (in all her seemingly infinite wisdom) can't use Google Maps.
The clear choice for the best overall Android smartphone is the Samsung Galaxy S6. The Galaxy S6 not only looks like a million bucks, it has top-notch specs to back those looks up, including good battery life, the best smartphone camera available, and lightning quick speed. Although the battery can't be removed and it doesn't have a MicroSD slot, the Samsung Galaxy S6 is the best overall Android smartphone that money can buy.
See all Android smartphone Slickdeals here!
Windows 8.1 OS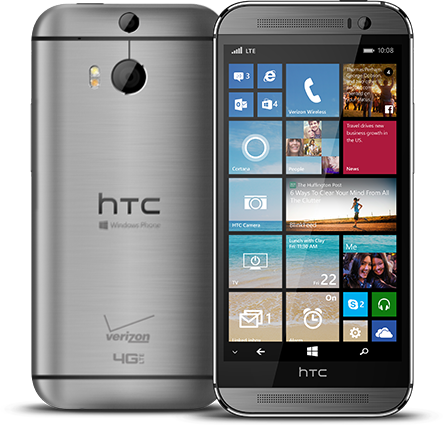 Pros:
Easy to setup
Customizable tiles and colors
Cons:
Not nearly as many apps as Android or iOS
Homescreen can't be customized with anything but tiles
Lacks compatibility with many smart devices
Best Windows 8.1 Phone Available:
HTC One M8
So where does Windows 8.1 stand in the debate over smartphone operating systems? Well, we'd be hard-pressed to keep it in the running at this point. The first — and most relevant — downside to a Windows 8.1 smartphone is that we already know Windows 10 phones are on the way (although they won't be launching this summer with the Windows 10 PC launch). Still, there's that looming fact that you'd be buying something that will become obsolete very soon. Secondly, Windows 8.1 has a compatibility problem with quite a few other smart devices, like Galaxy Gear smartwatches or various fitness wearables. Most devices simply won't connect to a Windows Phone, and others might have limited features. Thirdly, there is very little customization and personalization available compared to other systems that allow you to change your home screen, backgrounds and add useful widgets. With Windows, you're basically only able to edit the colors and change out the Windows Tiles.
However, if you do find yourself wanting a Windows Phone, there are some high quality Windows 8.1 smartphones out there. Your best bet is the HTC One M8, which is a sophisticated-looking Windows phone that adds variety to a stale line-up of Windows smartphones. It has a quick Snapdragon 801 processor (which is also used in the Sony Xperia Z2), 1080p display and the same specs as the Android version it is based off of, making it the most powerful Windows handset to date.
See all Windows Phones Slickdeals here!
Best Battery Life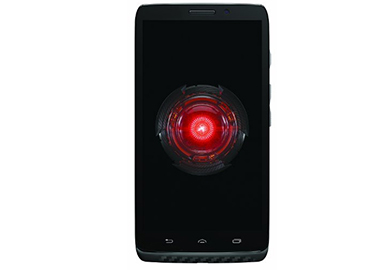 For many people, battery life is the most important factor when buying a new cell phone. No one wants a phone that's going to die when they need it most. If you want a long lasting smartphone that doesn't sacrifice too much productivity, your choice should be the reliable Motorola Droid Maxx. It has a 3,500mAh battery that lasts for well over 15 hours of heavy use — and we do mean HEAVY use. You can use a Droid Maxx for the entire day, sometimes even a day and a half, without charging. Of course, it isn't as fast as newer phones like the Galaxy S6 or iPhone 6, but its battery is still second to none.
Comparatively, the Galaxy S6 has an 2,550 mAh battery, lasting for about 8.5 hours of heavy use, and the iPhone 6 has an 1,810 mAh battery, which manages to last for 9 to 9.5 hours with heavy use. The Droid Maxx outperforms these phones with its incredibly long and reliable battery life. It also charges lightning quick when you actually have to charge it.
Best Camera Phone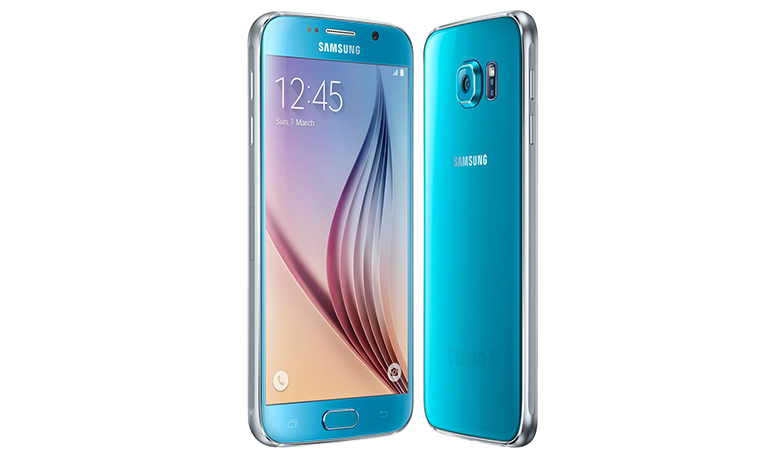 The Samsung Galaxy S6 has the best camera out of any smartphone to date, dethroning the iPhone 6 Plus. Sure, the Galaxy S6 has the same 16 MP as its predecessor, but the way that the phone handles picture-taking places it above every other phone. The S6 contains an infrared sensor that helps the camera properly adjust to lighting conditions for better white balance. The images snapped with the S6 results in true-to-color pictures, especially when taken in low-light. It also has optical image stabilization (for the first time in the Galaxy S series), as well as facial recognition and phase-detection autofocus.
It's also helpful that the S6 has a 0.7-second startup time so that you'll likely never miss a great photo opportunity. Of course, by today's standards, a camera phone wouldn't be great unless it also had a fantastic front-facing camera to snap those bathroom selfies with, which the Galaxy S6 has with its 5-MP front camera.
It's important to note that when it comes to smartphone cameras, more pixels doesn't always mean better quality. A great example of this is the brand new HTC One M9, which has a whopping 20 MP rear camera/ 4 MP front camera, but doesn't quite stand up to other high-end Android phones. Even though the One M9 captures more pixels than the Galaxy S6, the One M9 lacks the color detail and sharpness you'd get with the S6.
See all Samsung Galaxy S6 slickdeals here!
Best Screen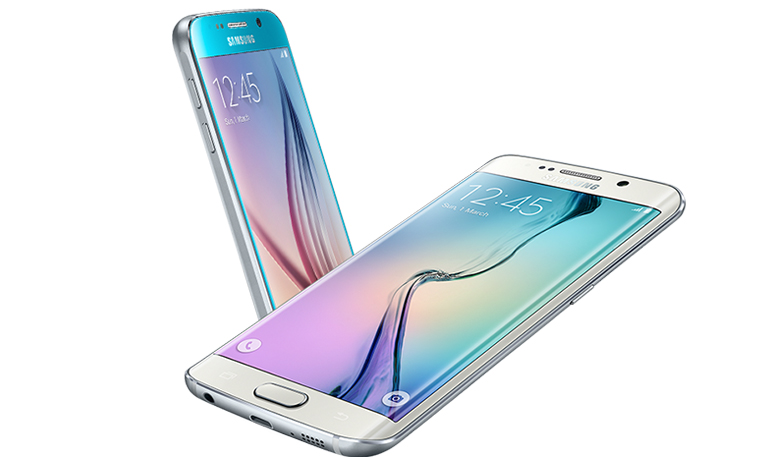 Screen size and quality isn't as important to some as it might be to others, but it's certainly important to those that use their phone to watch Netflix or stream live TV with Sling TV. The biggest screen goes to go the Nexus 6, which has a whopping 5.96-inch AMOLED screen. And while the Nexus 6 has full 2560 x 1440 resolution, it only has 493 pixels per inch, which is generally good, but not the best. The best-looking display goes to the Samsung Galaxy S6 and S6 Edge, which has a slightly smaller AMOLED screen (5.1"), but also sports full 1080p resolution and 577 pixels per inch. So if you want screen quality, go for the Samsung Galaxy S6. If you want screen size, pick up the Nexus 6.
As far as the Samsung Galaxy S6 versus the S6 Edge is concerned, the Edge's curved screen makes your shiny smartphone look sexy, and it has a slightly higher battery capacity (2,600mAh compared to the Edge's 2,550mAh), but is it worth the significant upgrade price? Probably not. Skip it, and just go for the Samsung Galaxy S6.
If you're wondering how the iPhone 6 screen compares to that of the Galaxy S6, you'll find that the S6 is better in just about every aspect. The S6 is bigger than the standard iPhone 6, brighter and has a sharper image, with deeper blacks and an impressive contrast ratio.
Best Processor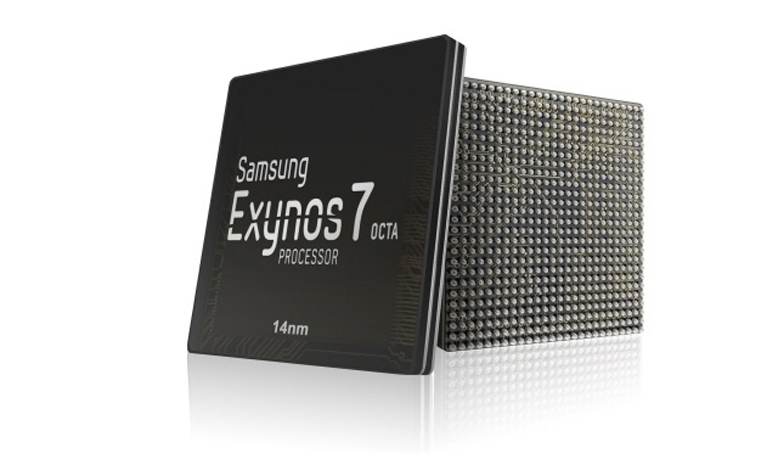 Speed is also very important when shopping for a brand new phone, especially if you're a multi-tasker. If you need a smartphone that can handle having all of your apps open at once without missing a beat, the Samsung Galaxy S6 wins again. The Galaxy S6's Exynos 7420 64-bit octa core 2.1 GHz + 1.5GHz processor is blazing fast, and scored significantly better in the Antutu Report's benchmark tests than any other phone. It looks like Samsung's choice to create its own custom chip for the S6 instead of opting for the popular Snapdragon 810 processor (found in the LG Flex 2 and HTC One M9) paid off.
Compared to the iPhone 6, the Galaxy S6 feels like the hare in the turtle versus the hare fable. That's not to say that the iPhone 6 isn't fast, but the Galaxy S6's speed is significantly ahead of that of Apple's latest phone. This is due to the fact that the Galaxy S6 features 3GB of RAM — three times the amount of RAM found in the iPhone 6. And, to make things worse for the iPhone, the Galaxy S6's RAM is DD4, which is 80 percent faster than the iPhone 6's DDR3.
Best Smartphone for Gaming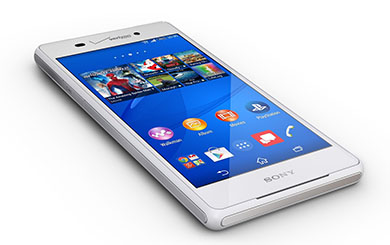 If you're more into Hearthstone
and Angry Birds Star Wars II
than making phone calls, you're going to want an incredibly powerful phone that delivers quality graphics without losing a step. The best smartphone for gaming is the Sony Xperia Z3v. The Xperia Z3v allows users to bring console gaming to their smartphone if they own a PlayStation 4. Out of the box, the Xperia Z3v can use RemotePlay to connect to your PS4. Additionally, the PlayStation controller can be synced directly to the phone. Of course, there are ways of using RemotePlay with any high-end Android device nowadays, but it requires downloads and installs. With the Xperia Z3v, you can play your PS4 via RemotePlay right out of the box.
The Xperia Z3v uses Sony's own TRILUMINOS display, which delivers vivid colors and realistic images on its 5.2-inch screen. The Z3v also uses X-Reality technology, which creates a better contrast and resolution while making lower resolution graphics look better.
You can even take your Z3v to the beach or pool and play your games outside thanks to the phone's glare-resistant screen and waterproof exterior (note: waterproof for up to 30 minutes). If sound is important to you — and it should be — you'll be happy to know that the Z3v is equipped with Hi-Res audio that reduces distortion and DSEE HX, which improves sound quality from lower resolution mp3s.
See all Sony Xperia smartphone slickdeals here!
Best Phone Under $200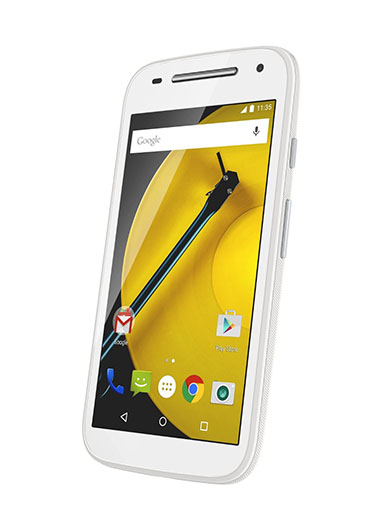 For roughly $150, you can pick up Motorola's Moto E (2nd generation), which is the best overall value phone available at this price point. It's an affordable smartphone that still packs 4G LTE connectivity and a great looking design. A fast internet connection was the key missing ingredient in the original Moto E, so we're glad Motorola has rectified the problem with the second wave. The Moto E also has the latest stock Android Lollipop version, which has a great look and is highly functional, as well as easily customizable.
The Moto E 2 has a Qualcomm Snapdragon 410 processor under the hood, as well as 1GB of RAM and an Adreno 306 GPU. The Moto E 2 is significantly faster than the EE Kestral, the only other cheap 4G phone in its class. As far as battery life is concerned, the second generation Moto E has a 2,390mAh battery — a significant upgrade from its predecessor's 1,980mAh.
Although you're probably not looking for a best-in-class camera, you can rest-assured that the Moto E 2 is, well, good enough. It only has a 5MP camera that gets the job done, but obviously does little to impress. Still, the second iteration of the Moto E's 4G LTE connectivity and great design is unbeatable for the $150 price tag.
If you're looking for the best no-contract Android phone, the clear choice is the Sharp Aquos Crystal that comes in at $150 on Boost Mobile. The
Sharp Aquos Crystal
has a bold, edgeless design, which is what places it above the rest of the pack. Otherwise, the Sharp Aquos Crystal pretty much falls where it should, with an 8 MP camera, 1.2GHz processor and 720p display.
See all Moto E slickdeals here!
Images courtesy of ©iStock.com/svetikd, Apple.com, Samsung.com, HTC.com, Motorolla.com, Sonymobile.com.
Add a Comment
About the Author
More From Bobby Bernstein