Slickdeals Blog
New Slickdeals Beta Feature: Follow User
July 25, 2012

at

04:51 PM
In April, we posted an open invite for dedicated Slickdealers to join our
beta testing group
. Our beta testers work with our web developers to try out the newest Slickdeals features before we roll them out to the general public. There are a number of top secret projects our beta testers are currently working on, but we recently put a new feature on open beta that any registered user can access.
While checking the front page for new deals every 15 minutes is perfectly reasonable for some users, it is still common to miss out on certain front page deals that expire minutes after they're posted. This is not surprising given that by the time a deal reaches the front page, a few hundred other users have viewed, voted and replied to a deal's thread.
Slickdeals Live
would be a good option to ensure that you're always one of those influential Slickdealers, but only a portion of those deals are actually relevant to each particular user.
For that, we introduce the "Follow" feature. Think of it as partnering with a virtual Slickdeals shopper. Chances are, the deals you're buying are coming from a handful of users who have similar deal-finding interests as you do. The deals they find don't all necessarily make it to the front page, but they are always deals you happen to need. Find your ideal deal partners - the college student, the mom, the techie, the coupon coder, etc. - and be notified every time they post a deal with this new "Follow" feature.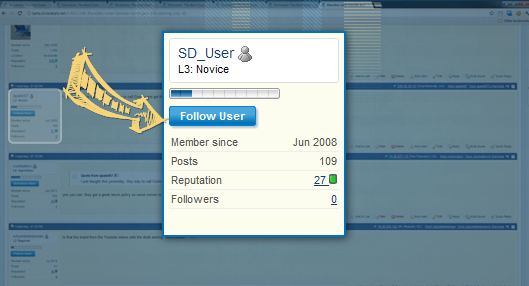 Try this new feature out by going to
beta.slickdeals.net
. Click on any deal thread and hit "Follow User", which can be found below everyone's user name. Doing so refreshes the deal page with your deal partner's number of followers increasing by one. You can find a list of the users you follow and your own followers through your profile page under "Follow" on the left margin.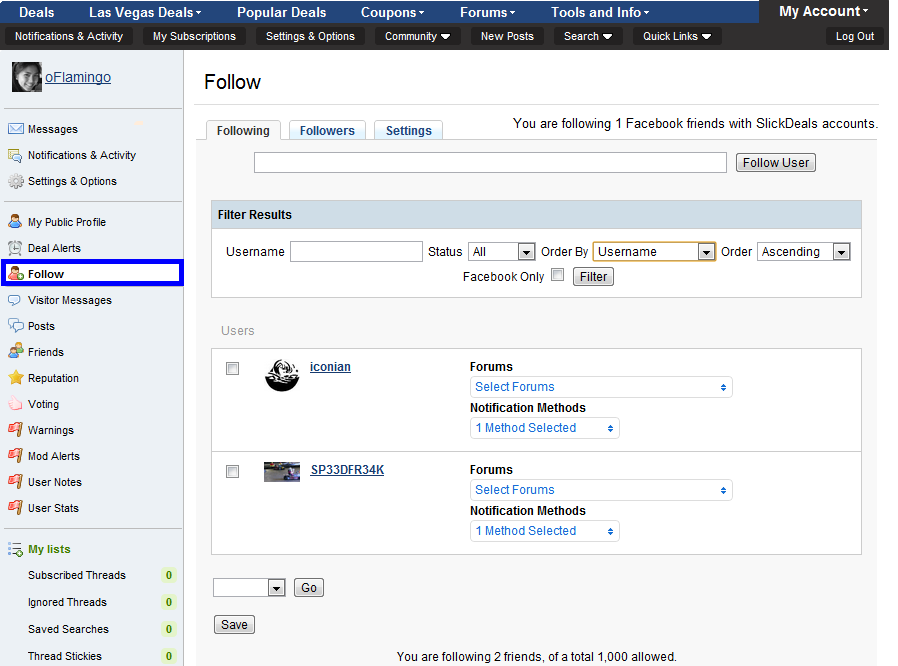 All Slickdealers are allowed to follow up to 1,000 users and notifications can be customized to pop-up, private message or email. The feature is still on its testing phase so please do try it out and let us know what you think.
Slickdeals has a ton of other features waiting to be tested! To be part of these beta testing parties, please register at
http://slickdeals.net/beta/