Get an Amazon Prime Membership for $68 Starting This Friday
Time to ride the Emmys wave again and get a discounted Prime membership.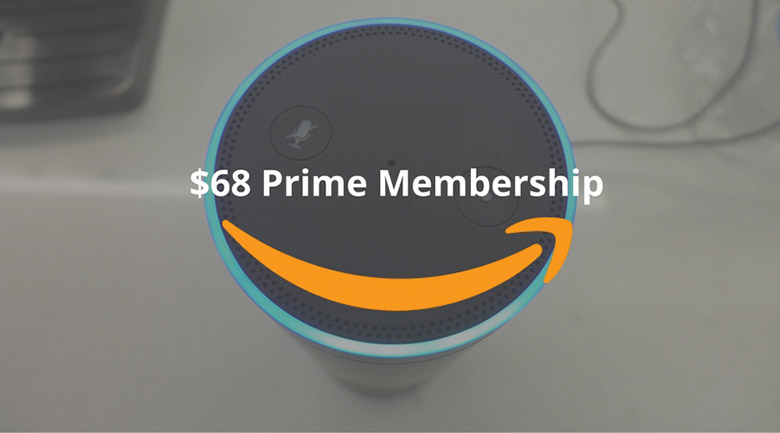 Update:
As of 6 a.m. Friday morning, we're still not seeing the discounted Prime rate appearing on Amazon, which leads us to believe it's not going to happen this year. We'll still keep checking in case it drops later, but it doesn't feel very likely at this point. Like we said originally, there was no guarantee of this happening, but we're still very surprised and disappointed not to see a promotional rate this year.
We might be jumping the gun here, but Amazon has made it a habit of discounting their $99 Prime membership after their original shows win big at the Emmys and Golden Globe awards.
Last September
, their show Transparent won five Emmys at the 67th Emmy awards, and a few days later they discounted Prime memberships to $67 for new members.
They did the same thing after winning at the 72nd and 73rd Golden Globes, offering Prime memberships for $72 and $73 respectively. The 68th Emmy Awards took place last weekend and Amazon won six awards, so we expect the trend to continue and that we'll see new Prime memberships for $68 starting this Friday.
There is obviously no guarantee of this happening, but at the same time, we don't feel like we're going out on a limb here.
What If I Already Have a Prime Membership?
The promotion is only for new members.
What If I Want to Bend the Rules a Little?
That's your choice, just know that if you still have four-person sharing (for people at different addresses) you're not going to get it back. More on that in
this article
. You could potentially gift yourself the membership and use it when your current one expires. Many people had success with that last year. Head over to the deal thread below and catch up on the discussion that's already underway about how to take advantage of this if you're already a member.
threadID: 9127843
I have the Amazon Student Membership, Should I use This Instead?
No! You're already paying less than this, don't be foolish. And if they don't ask when you're graduating from college, you don't necessarily have to tell them. A "friend" of mine had the student rate for years after graduating. Milk it.
What Do I Get with Amazon Prime?
More like what do you NOT get. We have an all-you-need-to-know-about-Prime-benefits article you can read for a
full run-down
. In short, you get streaming video, streaming music, free shipping, same-day delivery, 20% off new video games...should we keep going?
h/t to
AFTVnews
Add a Comment