If you don't enjoy checking your email, do it once per year-- on your birthday! Most Slickdeals members know this already: Create a special email account just for advertisers, deals, coupons and more. If you don't currently receive emails or birthday deals from these merchants, take the time to sign yourself up today. You will open your inbox to guaranteed gifts during the month or week of your birthday. As an added bonus, as soon as you sign up you will see many new customer offers and coupons. We've compiled a list of something for everyone! If we missed a great one, please share below!
Beauty
Sephora
- Free beauty gift with VIB (Very Important Beauty) Insider membership.
Aveda
- $20 Birthday gift with
Pure Privilege
membership.
Smashbox
- Free Gift Set during the month of your birthday with $35 purchase and
Pretty Points
registration.
Ojon- Free birthday treat (gift varies) with
registration.

Benefit Brow Bar
-Free Brow Arch, select locations only CA, CT, IL, NY Confirm with your location and visit within the calendar week of your birthday.
Ulta
-
ULTAmate rewards
earn you 2x the points during your birthday month and a free mascara.
Apparel and Accessories
American Apparel
- will email a 30% Off Orders $50+ coupon if you're on their email list.
Lady's Foot Locker
- VIP Club membership earns a welcome offer and birthday discount among other bonuses throughout the year.
Victoria's Secret
- $10 Rewards Card when you provide your email.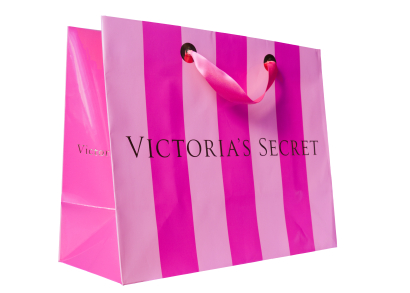 Anthropologie
- 15% Off Purchase coupon when you create an account.
Payless ShoeSource
- 20% Off Coupon with
email sign-up.

Vera Bradley
- $20 Off $20 coupon for
registered users.

DSW
- $5 Birthday rewards certificate with
DSW Rewards.
Old Navy
- Receive an "exclusive treat" with email sign-up for yourself and children.
Max&Chloe
- Subscribe to emails and receive $10 off your first order and $15 off during your birthday month.
Kids Only
Burger King
- Parents must sign-up for child to receive a free hamburger meal.
Kmart
- Free $5 Birthday Bucks, birthday fun pack and more with a birthday club account.
Disneyland and Disneyworld Perks- Request birthday button, receive special attention from characters, free items at Disney restaurants. Inquire at your next visit.
Barnes' and Noble
- Free cupcake from cafe with
B&N Kid's Club
sign-up.
Brunswick Bowling
- sign up for Brunswick Bonus Zone to receive 2 free games on your child's birthday.
Build-A-Bear
- Sign-up for
Stuff Fur Stuff Club
to receive "pawsome perks".
Entertainment
AMF Bowling
- Free bowling with email sign-up.
Redbox
Rental- Email sign-up earns a free DVD rental.
Medieval Times - Join the
King's Court
for a free admission with a companion during the week of your birthday.
iPic Theaters
- Become a member to enjoy a free premium movie ticket.
Dave and Busters- Receive $10 Game Play with a purchase of $10 Game Play when you
Join Rewards.
Universal Studios Hollywood- Become an
Annual Pass Member
to receive a free guest pass.
Catalina Express-
Free Birthday Ferry Ride
to Catalina Island (CA) with pre-registration.
Atlanta Braves
- Complete registration for free companion ticket on Sunday through Thursday Braves regular season home game.
Baltimore Orioles
- Register for a ticket for a non-prime game.
New York Yankees
-Follow redemption instructions for up to 50% off a ticket.
Men's Interest
Ace Hardware
-$5 Off Orders $20+ coupon with
Ace Rewards
+ much more.
Foot Locker
- Join the
VIP Club
for a 15% off birthday coupon.
Hooters- Free order of wings with
E-club sign-up.
Tilted Kilt- Free birthday dessert with
email sign-up.

Champs
-
Become a VIP
for discounts all year including your birthday.
Food and Drink
Noodles and Company
- Join the E-club for a free bowl of noodles during your birthday month.
Red Robin Free Burger -Sign-Up for
Red Robin Royalty Club.
Fuddruckers- Register for
Fudd's Club
for a World's Greatest Burger.
Dunkin Donuts- Free Medium Drink with
DD Perks.



Ihop-
Join the Pancake Revolution
for a free birthday meal and more.
PF Changs-
Warrior Rewards
earn you a free birthday dessert and periodic coupons all year round.
Starbucks- Free birthday beverage with
Starbucks Rewards
sign-up.
Papa Murphy's-
E-club membership
earns you free cookie dough.
Qdoba- Sign-up for
Qdoba rewards
for a Buy 1 Get 1 entree.
Miscellaneous
Magazines.com
- Update your account to include your birthday and receive a birthday surprise. (Last known surprise was $5 off which could cover a year subscription to select magazines)
Olan Mills- Free birthday session with
birthday club sign-up.

Cost Plus World Market
- Free birthday surprise + many rewards year round.
Local
Visit your local restaurants and businesses in person or online for free birthday gifts including but not limited to:
-Car washes
-Comedy Clubs
-Frozen Yogurt shops
-Golf Courses
-Museums
- Pet Stores (don't forget about Fido)
-Theme parks
- Tanning salons
- Zoos
Deal Disclaimer
: Promotions are subject to change and may vary by region. Slickdeals can not be held responsible for any disappointments on your birthday.