Slickdeals Blog
Slickdeals Insights: Getting the Best TV Deals in Time for The Big Game
January 30, 2014

at

05:22 PM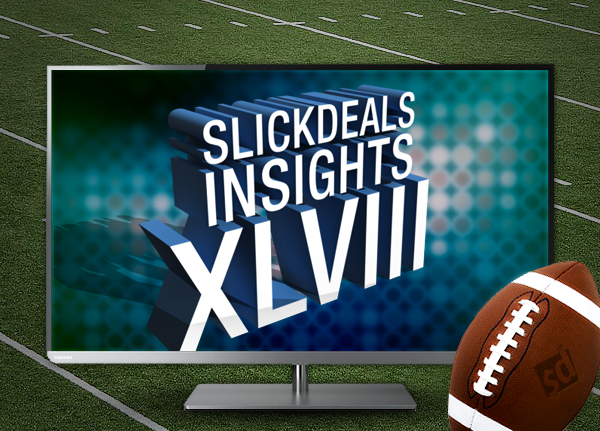 Slickdeals Insights:
Getting the Best TV Deals in Time for The Big Game
With the big game around the corner, we felt it's a good time to take a look at deal trends for TVs. When buying a TV, there is no shortage of options in brands, screen sizes, or technologies (LED, Plasma, Projection, 4K, and so on). So how do you know what to buy and from where?
TV Brand Trends
For reference, three brands dominated the Slickdeals Frontpage, accounting for 75% of the TVs in December: Samsung, LG, and Vizio. We were surprised to find that the next largest brand we saw in terms of share of the Frontpage deal spots in December was Seiki. Outside of the top tier brands, Seiki offered several aggressive deals for the value-focused segment on the small to mid screen sized TVs, including a 20" TV for $67, 32" TV for $98, and the very popular 40" TV for $170.
Trends in TV Screen Sizes
When categorizing screen sizes into two groups (49" and below and 50" and above), there are a few key observations that can help you in your quest to land the perfect HDTV.
Small to Mid Screen Sizes: Vizio and Seiki offering the best value in this segment, especially as you look for smaller screen sizes (20" - 39").
Large Screen Size: Deals on HDTVs larger than 50" are still dominated by household brand names including Samsung, LG, Toshiba, Vizio, and Sony.
Brand name and screen size are often direct trade-offs in terms of total cost for the consumer. For example, if brand name is not a major consideration for you, you can find several 50" HDTVs for less than $400 (TCL via Frys and Changhong via Newegg).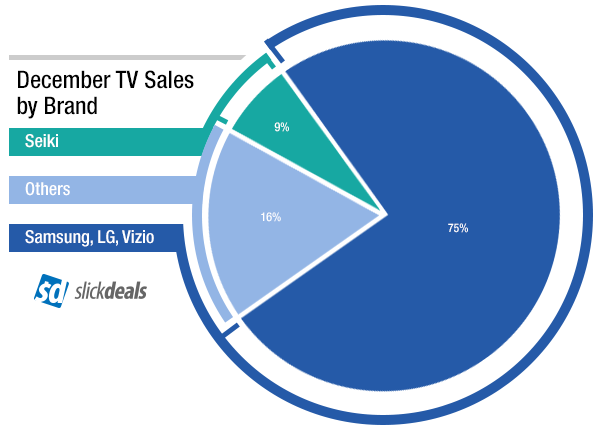 Bestselling TVs in December by Screen Size
Where To Buy TVs
In the two weeks leading up to the Big Game last year, we had an average of one HDTV deal per day on the Frontpage. Active retailers with ultra-aggressive deals in that time frame included Frys (5 x Frontpage deals), TigerDirect (3 x Frontpage deal), and Amazon (2 x Frontpage deals). Though past deal performance is not a foolproof indicator of who will be aggressive this year, it's safe to bet on these retailers, in addition to Walmart and Best Buy, coming through with more great deals in 2014 leading up to the Big Game. Be sure to keep an eye on the Slickdeals HDTV page as well.