Slickdeals Blog
Slickdeals Live: Are you part of the 15%?
April 6, 2012

at

04:36 PM
According to our site analytics, less than 15% of you have discovered a 2.5 year old feature of our site,
Slickdeals Live
. Slickdeals Live is the News Feed of deals, where the newest posts, threads and ratings are all found in one convenient location. The feature can be found by clicking on Tools and Info tab and selecting "Slickdeals Live".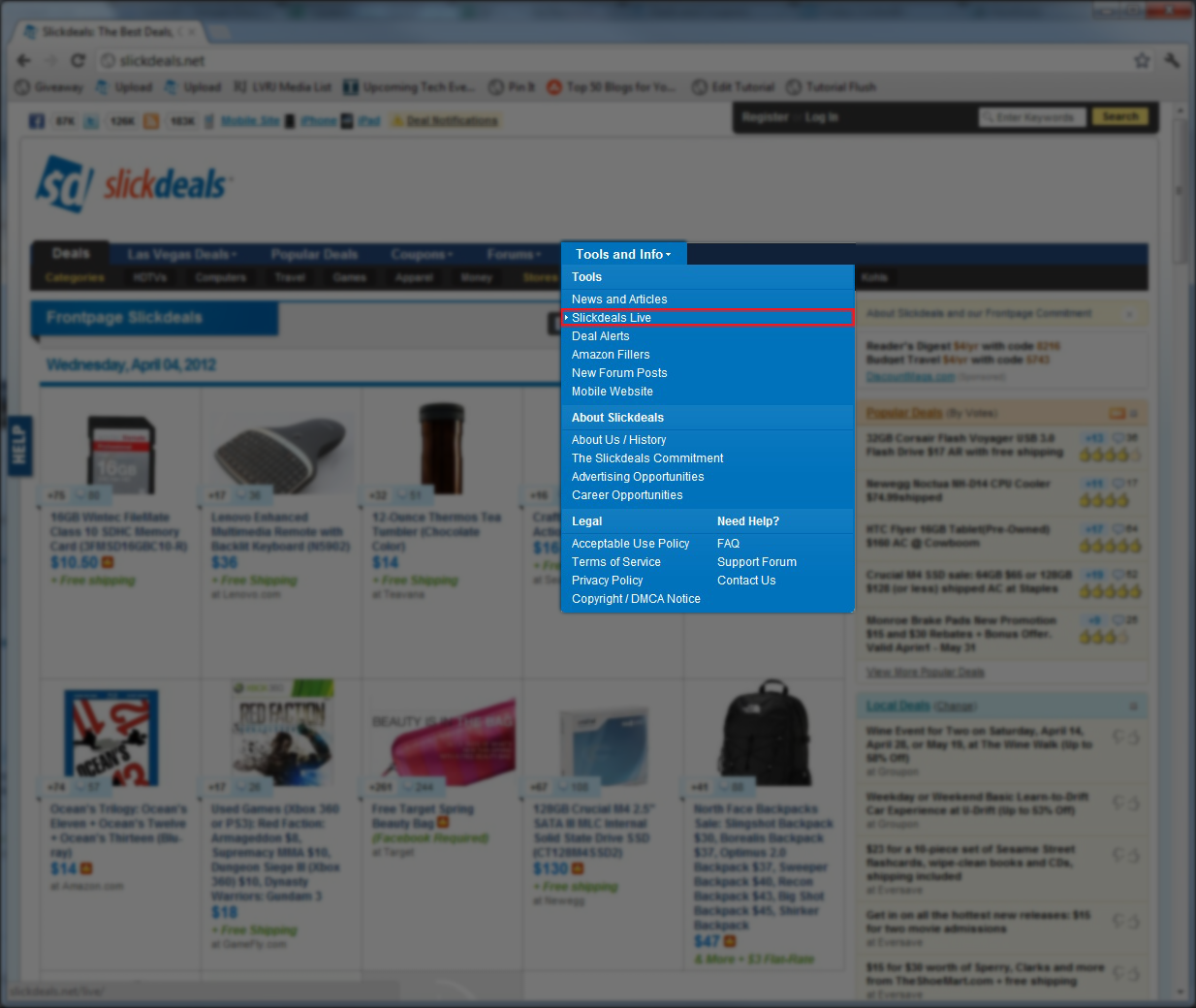 Unlike the News Feeds we're all used to seeing from social media sites, the Slickdeals Live View Feed has updates organized in different columns, which allows you to keep track of posts, threads and ratings independently. We assume that most Slickdeals users will concentrate on the "Latest Threads" column which has the newest Hot Deals front and center.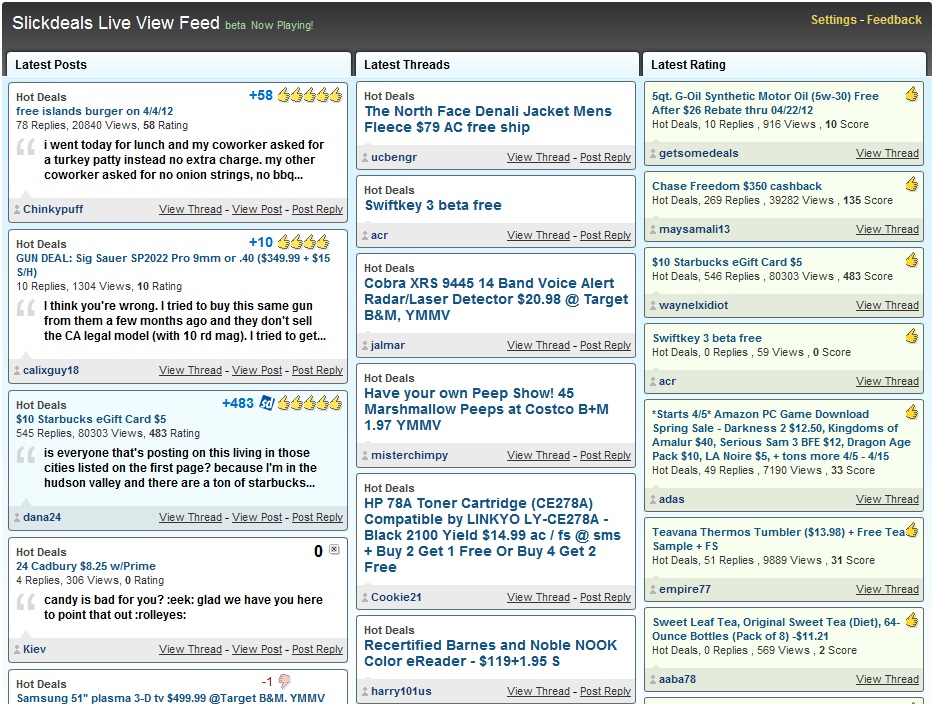 No longer will your pinkie and index finger part so longingly every time you hit "Ctrl+R" to see the newest deals -- with Slickdeals Live, the page is refreshed automatically when there's new activity so you look more like a stock broker of deals instead of a desperate Facebook stalker, refreshing your screen to see if anything new happened.
Instantaneously see the latest deals, join a thumbs up bandwagon or simply see who's online (whoops, stalking tendencies are back)...try Slickdeals Live and tell us what you think!