2014 TigerDirect Black Friday Deals, Sales and Ad Scans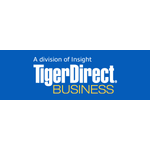 Black Friday Store Hours:
Opens at 5:00am on 11/28/14
Find Store Location
TigerDirect.com is a leading direct online and catalog retailer of computers and consumer electronics. They offer all the major brand names at great prices. TigerDirect.com also carries a vast inventory of components: motherboards, processors, hard drives, optical drives, cases and more for the Do-It-Yourselfer.
---
TigerDirect Black Friday Ad Scans
Save up to

35% more

at your favorite stores during Black Friday.
Buy a discounted gift card now.