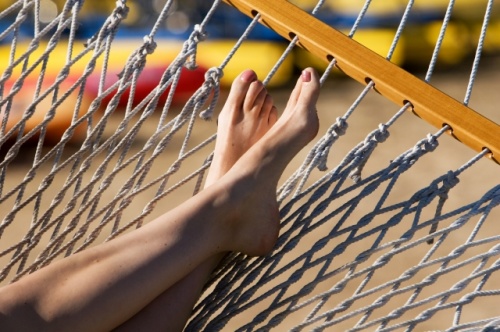 By: Gabe Goldberg (SD User: Gabegold)
August 19, 2010
…the real fun starts: finding work, determining what you're worth, and negotiating to get it.
Congratulations, you're now running your personal marketing and sales department. I hope it's not a surprise that the world — new clients — won't magically beat a path to your door.
There's no single path to freelancing success. But being visible, accessible, credible, valuable, and personable are all key ingredients. Plus, of course, it helps to offer something unique in your niche.
If you're in an urban area, find organizations — professional, community, volunteer, etc. — where likely prospects hang out. Don't emphasize groups where your peers and competitors gather: while it's useful to know and network with them, they're not likely your prime source of business.

Local groups like chambers of commerce and BNI (www.bni.com) provide a wealth of valuable introductions. Industry, technology, non-profit, and entrepreneurial settings can provide serendipitous introductions leading to client relationships. For full value, be outgoing, even mildly aggressive, and have a well-rehearsed dynamite elevator speech.
Giving presentations and volunteering highlights your credentials. Perhaps most effective is learning people's interests and problems and sending occasional nuggets they may value. That keeps you fresh in their mind, emphasizes your awareness of their needs, and establishes you as someone they can turn to for help.
But if what you offer is brainpower, don't limit yourself to local or in-person marketing and take heart if you're not near relevant communities of interest: Online resources can match or beat the meet-and-great patrol for business development effectiveness. Seek similar settings — LinkedIn and such — and use equivalent techniques — such as answering questions, posting news and opportunities, and starting and participating in discussions. Blogging and tweeting in your niche can make you visible and all the other "ibles" noted above.
Estimating/Bidding
Now that you're a freelancer with prospects or clients, you need to seal the deal. Sometimes one deal suffices for a long relationship; more often, though, you'll repeatedly deal on a project basis.
There's no formula for setting rates; they depend on factors such as your credentials and past experience, how long an assignment will take, unique value you provide, your anticipated enjoyment or pain, whether something is old hat to you or a learning experience, your relationship with the client, client finances, the prospects of this work leading to future business, and more.
Information gathered from in-person or online networking can reveal what comparable clients pay for services and what similar competitors charge. Using these ranges, position yourself according to your self-assessed market value.
A basic decision is whether to bid a time-based rate or on a project basis. Both have risks and merits. If you're a fast worker and can price work on its value, project rates can be rewarding. And they're best if you tend to multi-task, interleaving projects or other activities, which makes time tracking difficult.
But if project scope is uncertain or a project is new to you, an hourly/daily rate is safer. A hybrid bid can be a "not to exceed" amount, with or without a specific time-based rate. That gives you flexibility in performing the work, and assures the client the project won't bust a budget.
Negotiating
Once you have a fee in mind, negotiating the deal can be a delicate dance, daunting the first few times it's done. The most important point of negotiating is that everything is negotiable. You likely won't — and shouldn't try to — win every point of fee, schedule, and work, but neither should you necessarily accept an offer as first structured.
Your most important negotiating point can be emphasizing unique strengths and qualifications you offer. Similar past work; repeat clients; industry credentials; degrees, training, and certifications, can all support your requested fees.
It's easiest negotiating with a client experienced at hiring freelancers; they understand the difference between a salary and hourly or daily billing rates which include no benefits or employer-paid taxes. Someone contracting outside help for the first time may not grasp the different constraints and incentives for employees and freelancers.
For example, an employee's W-2 can show rewards for hard work and commitment, perhaps raises and promotions, while a freelancer's 1099 can show lost opportunity cost from exceeding contracted/billable hours. If necessary, educate clients that your income can't be determined by annualizing your daily or hourly rate. Out of what you're paid come any benefits you take, plus the employer portion of Social Security taxes. And it's impossible to be 100% billable through the year, so you're also funding non-paid time for marketing, sales, training, vacation, plus sick and personal time. A lavish billable rate diminishes as it's analyzed.
Simple negotiations and agreements are best, if you and the client agree on minimal terms. Ideally, once it's signed, an agreement or contract will never be looked at again. Work will be done as promised, finished on time, accepted and promptly paid for. Even so, it's best to keep agreements as simple as possible.
Sample agreements are available online; a bare-bones document will simply cover matters such as client and freelancer identities; services to be performed; rights in work product conveyed or retained; when/where/how work will be done, supervised, evaluated, and accepted; policies to be followed, progress/final payment terms, and termination procedure. Finally, include notation that the document is the complete agreement. As a starting point for drafting a contract, Google for boilerplate text such as "freelance writing contract".
Clients may present standard agreements. Read anything proposed carefully for out-of-the-ordinary terms and conditions or anything raising alarms. Have a lawyer review the first few contracts you face so you learn what to watch out for. Raise issues that matter most, seeking clarification or modification. But realize, most large companies will insist on using their terms.
Be ready to sign non-disclosure agreements, commonly called NDAs. But ensure that they're narrowly drawn to only include current client work and don't entrap information you've acquired legitimately elsewhere. And beware non-compete clauses: as a freelancer, unless someone is committing abundant steady work, they're not entitled to your undivided loyalty and services.
Gabriel Goldberg is a technology consultant, writer, and editor. As one of two guides on AARP's Computers and Technology Web site, he wrote feature articles and answered Web board questions; he's also done this for other senior/boomer venues and AOL. He edited and wrote an IBM technology magazine and contributes to trade and consumer publications such as the Washington Post. He's written for newsletters published by EEI Communications' and Computer Economics. He has written/edited industry/vendor white papers and co-edited and wrote three technology books published by McGraw-Hill. As Media Fellow at the University of Maryland's Human-Computer Interaction Laboratory, he profiles research efforts. He's acquired many friends and clients through personal networking. Gabe likes translating jargon and techno-babble into clear English, and enjoys explaining gadgets and wizardry as a radio and television show guest. Previously, he was Vice President at a small software company and also worked at IBM and in the leading-edge data center of a high-tech not-for-profit federally chartered consulting organization. Reach him at slickdeals@gabegold.com.
Thank you to br3akthru and freedigitalphotos.net for the image above.
Image: br3akthru / FreeDigitalPhotos.net