Frontpage Deal

Firefly The Complete Series on Blu-Ray $26 (expired)
Buy Now ►
Amazon Lightning Deal
is
Firefly The Complete Series
on Blu-Ray for
$25.99
with free shipping. Thanks yuugotserved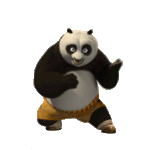 Wiki Community Board
This can and should be used by you to post updated deal information.
Be sure to read this because it may contain answers to your questions!
DEAD

DVD was $17.99. 7 percent claimed as of 5 minutes after 10:00...
12% claimed in 8 minutes.
Never sold out.

Blu Ray was $25.99. Dead after 15 minutes.