Forum Thread
The Slickdeals Approach to Negotiating the Price of a New Car (Updated July 22, 2010)
March 26, 2010

at

02:29 PM
Users like you have given feedback on this thread:
To give your opinion, vote using the thumbs above.
Thread Details
Last Edited by thelnel52

July 22, 2010

at

12:44 PM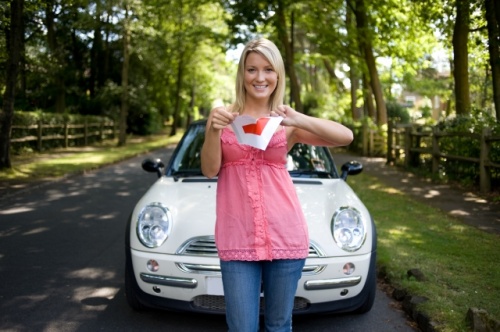 By: Alex Craig (SD User: thelnel52)
Preface: There have been numerous threads in the past (on this site and on others) that have dealt with the topic of buying a new car. The approach that follows is the author's (who worked as a car salesman for all of a summer) suggestion, based on personal experience, advice from elsewhere on the web, and basic econ theory. We plan to update this article periodically if users have suggestions for improvement. Although it is a work in progress, it has been verified to work and is more effective than what the majority of new car shoppers end up doing. Also, stay tuned, as more "Slickdeals Approach to..." posts are coming, covering other auto topics (selling/buying a used car, financing a car) as well as other general financial topics...
March 26, 2010
Updated
July 22, 2010
NOTE: The article originally featured carsdirect.com as the first source for information. A user pointed out that truecar.com actually does a better job- I gave the site a try and found that (1) the prices seem to be lower for a number of different cars and (2) there is much more information, including holdbacks, average prices paid, etc. That's why, in the update, I changed the links. Also, I reached out to TrueCar.com and a representative of the company will be here, in this thread, starting Friday the 23rd of July to answer any questions that you guys might have about TrueCar specifically or car buying in general.
Some people know offhand how many lb-ft. of torque a Mustang GT has and how long the Prius' battery is under warranty. Without even thinking, they know the tissue on a 3-series, what a money factor of .00015 translates to in terms of APR, and when the Hyundai Genesis is due for a redesign. They know how to find if a dealer is close to a volume bonus or if he's struggling to pay his lease, and they know how to figure out how many days a particular car has been on the lot. Armed with this information (and tons more), these people can walk into a dealership, stare into the dealer's soul, and get the absolute best price. If you're one of these people, skip to the end of this post, because it will bore you, but please stay around to answer some questions below.
For the rest of us, the Slickdeals approach to negotiating the price of a car, although not as effective as the soul-reading approach, is beautiful in its simplicity. I worked as a car salesman, and about 95% of the people who bought from me could have done better if they had followed the approach outlined below. The overriding goal is to get the dealers competing with one another for your business; there are only three steps.
1. Find a Starting Point
Once you know the model and the options you desire, go to www.truecar.com, build the car, and SAVE THE PRINTOUT (this will be handy for the rest of the negotiation)
2. Get Them Bidding
Send a message to every dealer of that make within a 100-mile radius (this can be done by going to the brand's website and searching, most of the time there is a "contact us" button) that includes:
a salutation (better if you can find a specific name, but "Fleet Sales Manager" is ok)
the specific model and options you desire,
the date you will purchase the car,
an indication that you are soliciting "bids" for two days
an indication that bids should not include taxes or dmv fees, but should include everything from the dealership (including destination charges, etc.)
the TrueCar price,
your phone number and email address,
your name
(use the letter below as a guide):
Dear Fleet Sales Manager,
I am planning on purchasing a new '10 Ford Edsel EX, with the comfort package. I am indifferent to the color. For the next two days, I am taking bids- please contact me with your price for this car, with these options, inclusive of the all fees except for tax and dmv fees. If you have the lowest bid, I will come in on Monday morning at 11:00 to take delivery. As a starting point, I have a bid from TrueCar of $21,324 on a car with an MSRP of $24,333, including destination charges.
I can be reached at 909.234.5678 or by responding to this email.
Sincerely,
Mr. Slickdeals
3. Declare a Winner
Wait two days- Save emails, and if a dealer calls, be polite, but as direct as possible. Ask "what is your bid and what is the MSRP of that particular car?" and write the numbers down. Next, ask "what is your name and do you have a direct number?"- write that information down, too. Also note the time and date that the call took place.
Once all of the bids are in, hopefully there's one clear winner. If no one could beat TrueCar, then just go with TrueCar dealer. If you end up going with a dealer, email the fleet manager and say "Your offer of x for y with z options was the lowest. Please let me know the VIN and I would like to come in Monday to take delivery". When you come in, make sure to have a copy of this email and his response (or your notes from the phone conversation), just in case there's a "misunderstanding".
Note 1: The 100 mile radius suggestion is applicable if you life in an area that isn't particularly densely populated, such as the central valley of California. If you live in an area with car dealers every five miles, then you can probably reduce that number. If you live in North Dakota, then you might expand it to 250 miles.
Note 2: You can also include more than one make/model with your note. In fact, it's preferable that you do. Just think- if you're buying a 52" LCD tv, you don't just go out looking only at Samsungs. You probably find prices for a Samsung, a Sony, a Panasonic, an LG, and a Vizio. It's tough to tell what the best deal is until you know what the prices are relative to one another.
If you have a better method, or suggestions to make this method better, please post below.
Thank you Andy Newson for the image above
Image: Andy Newson / FreeDigitalPhotos.net