Frontpage Deal


LG HBM-235 Bluetooth 3.0 Headset $0.01 after $20 MIR + Free Shipping (expired)
Buy Now ►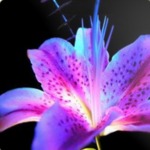 Original Post
brisar
(
)
Dec. 14, 2010 at 3:54am
*Better than the popular
Pre-Black Friday deal
for it

Newegg
LG HBM-235 Bluetooth 3.0 Headset w/ 13hrs Of Talk Time & Multi-Point Connectivity
1-cent
after
$20 rebate
free shipping

Wiki Community Board
This can and should be used by you to post updated deal information.
Be sure to read this because it may contain answers to your questions!
Check Rebate status:
http://www.acbpromotions.com/lgacc/search.asp
------------------------------------------------------------------------------
http://www.newegg.com/HelpInfo/OverView.aspx?SectionID=106&SubjectID=194&ShortDes c=Iron%20Egg%20Guarantee#ContactUsTab
Fillable rebate form is attached (below). "NewEgg has a
limit of 5
per account"
Address for rebate form:
Newegg.com
9997 E. Rose Hills Road
Whittier, CA, 90601
* If you ordered the HBM-235 (or multiples) from Newegg [COLOR=Red*] when it was $1 AR [/COLOR] click on the below link and request a price adjustment. I had my adjustments approved already.
=== Submitting the rebates ===
* I called the number on the rebate-- the CSR said to fill out one rebate form and put all the UPCs on it in one envelope with one receipt that shows the quantity.
* Multiple quantities
You always send 1 MIR submission with complete package in 1 envelope (i.e. receipt, UPC, MIR form filled out).
If you buy 2, you will send 2 separate sets of documentation in 2 separate envelopes, IF you have 2 separate sets of receipts. It's always preferable to buy on separate receipts.
If you plan to send ANY MIR (1, 2, 3, or whatever), you must include ALL documentation for that specific MIR in one single envelope tied to one single receipt. What they don't want you to do is to send the receipt in a large brown envelope, UPC in a medium black and the filled-out MIR-form in a small white envelope.
* Ok, good news!! I just called them to verify the issue with the rebate limit, and according to what the guy told me, you can either buy up to 10 of the SAME ITEM or mix 'n match up to 10 different items and still qualify for the rebate!!
===========
For those looking for the
user manual
for this LG Bluetooth HBM-235, this is the link from LG Live Chat:
HBM-235 PDF [velaro.com]