New Membership Features

Over the past year or so, we've started to notice a large number of lurkers out there. Over 5 million of you come to Slickdeals to take advantage of the deals every month, but most never really get involved with the community. In an effort to remedy that, we've made a number of changes. The first change (that you might have already noticed), is that everyone's rep has been reset to zero. We feel like potential new users are intimidated by the gigantic rep counts of some of our veterans.
We have also recently introduced a number of new membership features. Rest assured, although these features do have some nominal fees associated with them, standard "basic" memberships will remain free for the foreseeable future.
| | | |
| --- | --- | --- |
| Feature | Description | Cost |
| Nerp | Negative Rep. If someone writes something really stupid, you can take her reps away. | $0.10 per nerp; you may buy unlimited nerps for $5.99/mo. with a two-year contract |
| Larger Avatar | Avatars may be upgraded from the stock 75x75 pixels to a more spacious 100x100 pixels. | $10 for a six month upgrade, price includes up to three avatar changes. Additional avatar changes are $4.99 each |
| Username Change (self/other) | If you're starting to regret your original username choice, or if someone else's username is starting to irritate you, you can now have the name changed. | There is a one-time change license fee of $19.99 (applies to both self- and other-changes). The cost of a change is an additional $4.99 per name change. |
| Username Protection (self/other) | If you have a good name and want to make sure that others don't mess with it (or, if you're messing with someone and you don't want him to change his name back), we offer Username Protection | This can be purchased for $4.99/mo, or $3.99/mo. with a 2-year contract. Multiple subscriptions cost the same. |
| Secret Platinum Forum | We've always had a mod/staff specific forum where we put only the best deals. Free televisions, unlimited internet points, next-gen products at closeout prices. Now, we're opening that up to all users. | Daily access is available for $8.99, unlimited monthly access is $14.99 |
| Ban Button | Tired of his tone? Ban him! We've introduced a user-initiated two-week ban button, | $19.99 per ban |
Additionally, we're introducing a new
Platinum Level
of membership.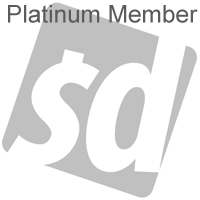 Platinum members will have unlimited nerps, extra-roomy 150x150 pixel avatars, unlimited access to the Secret Platinum Forum, three free username changes (either self-or-other) per year, and username protection for themselves and up to one additional user. Additional features are still available at the posted prices.
Platinum Membership will list for $99.99, but if you purchase before 4/2/2011, it can be had for $89.99.