Frontpage Deal


AirMusic APP for iPhone, iPod & iPad Free (expired)
Buy Now ►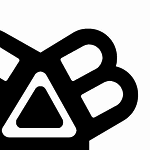 Original Post
Link
[apple.com]
Access and stream your iPhone, iPad or iPod Touch Music directly over WiFi to an XBox, a PS3 or any compatible DLNA device. No Wires or special hardware needed! It can even stream to a PC running Windows Media Player.

Wiki Community Board
This can and should be used by you to post updated deal information.
Be sure to read this because it may contain answers to your questions!
DEAD

FYI, this is not an Apple product as the OP makes it seem. Yes it's downloaded through the App Store, but the company is actually Plutinosoft LLC.

** Must have OS 4.2 to download from the AppStore