Frontpage Deal


32GB Lexar Class 10 Micro SDHC Memory Card + Reader $57
Buy Now ►
Tigerdirect has 32GB Lexar LSDMI32GBSBNAR Class 10 Micro SDHC Memory Card + Reader for $55 and $2.29 shipping. Thanks Game23111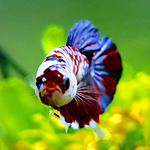 Original Post
TigerDirect.com has the Lexar Micro SDHC 32GB Class 10 High Speed Memory Card + Card Reader for $54.99
Shipping should be between $3-$5
Product Link
[tigerdirect.com]
"Usually Ships in 7 - 21 Days"
Amazon is selling it for $95 -
Link
[amazon.com]

Wiki Community Board
This can and should be used by you to post updated deal information.
Be sure to read this because it may contain answers to your questions!
- Go to m r re ba te first for 5% at TigerDirect.
- 2x cashback at eBillme Thursday. Get $14.46 back to eBillme account. The $5 QR32 coupon code won't apply to TigerDirect though - confirmed by eBillme CSR.
That's about 17 dollars back using methods above, making it ~$40!!!


Signup for tigerdirect inner circle membership and get free shipping. Sign up as a new user and get $10 off $100 when you order the SDHC memory card and the $49.99 inner circle membership. Within 30 days cancel the inner circle membership and get full refund back.