Frontpage Deal


Call of Duty: Modern Warfare 3 pre-order (Xbox 360, PS3, or PC) $48 + Free Shipping (expired)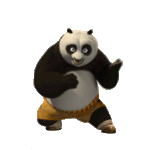 Original Post
Newegg

Release Date: 11/08/2011.

Call of Duty: Modern Warfare 3 pre-order
EMCYTZT832 at checkout

= $47.99 with free shipping

Wiki Community Board
This can and should be used by you to post updated deal information.
Be sure to read this because it may contain answers to your questions!
Deal appears OOS:
"Although you've entered a valid promo code EMCYTZT832, your order does not currently meet the code's usage criteria."





Newegg has Call of Duty: Modern Warfare 3 pre-order (Xbox 360, PS3, or PC) for $47.99 when you enter coupon code EMCYTZT832 at checkout. Shipping is free. Thanks yuugotserved
This game will be released on 11/08/2011.

Use Chase Ultimate Rewards for an additional 1% cash back. (total of 2%).

Get MW3 at Kmart on launch day will most likely have a $20 coupon printed at checkout like it has been in past COD games and other large releases.