Frontpage Deal


Amazon Instant Video Rentals $1 Each w/ 69 to Choose From: Conan The Barbarian, Crazy Stupid Love, Green Lantern, Fast Five, Scream 4, Trespass + Many More
Buy Now ►
Amazon Instant Video
has a
Great Deal on Amazon Instant Video Rentals
for
$0.99
each (69 to choose from). Thanks capnjack818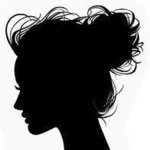 Wiki Community Board
This can and should be used by you to post updated deal information.
Be sure to read this because it may contain answers to your questions!
Don't forget that once you rent a "48 hour rental", you actually have 30 days to "start" watching the movie, which will then begin your "48 hour rental".

All the current Amazon Instant Rentals for .99
[amazon.com]

ROKU USERS:
If you want your rental to last longer than 48 hours after purchasing, you
must
order it through Amazon's website. That way, your rental will expire as usual (24-60 days), rather than the 48 hour window because of ordering through the Roku. You
will still be able to view your movie on the Roku
, and it will expire when the rental period is up, or 48 hours after viewing it.
YouTube has also been offering a few new movies at 99c from past one week see
here
[youtube.com]
:
http://www.youtube.com/collection...v_b_mocoll