Frontpage Deal


Orcs Must Die! $3.75, Orcs Must Die! - Artifacts of Power $0.62, Orcs Must Die! - Lost Adventures (PC Digital Downloads) $1
Buy Now ►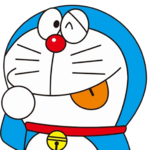 Original Post
dweezy
(
)
Dec. 6, 2011 at 10:01am
Steam's daily deal of the day is....Orcs Must Die! for $3.74 (save 75% off game and DLC)

Orcs Must Die!
[steampowered.com]
$3.74
DLC:
Fun game indeed! Similar to Dungeon Defenders or Sanctum. Though it's only single player.
If you want to add me on Steam: Dweezy88. Just let me know that you came from Slickdeals


Wiki Community Board
This can and should be used by you to post updated deal information.
Be sure to read this because it may contain answers to your questions!
System Requirements

Minimum:
OS:Windows XP, Windows Vista or Windows 7
Processor:2GHz Dual Core
Memory:2 GB RAM
Graphics:NVIDIA GeForce 6800 or ATI Radeon x1950 or better with 256MB VRAM
DirectX®:dx90c
Hard Drive:5 GB HD space

note: this game runs great on my laptop with integrated graphics!
Intel HD graphics (core i5)
1366x768
download the demo if you want to try it out first