Frontpage Deal


Logitech Bluetooth Wireless Tablet Keyboard and Case for iPad $40 + Free shipping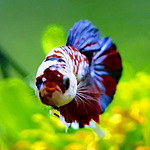 Original Post
Link
[bestbuy.com]
Price comparison
[google.com]
This keyboard communicates with your iPad from up to 30' away using Bluetooth technology. The carrying case doubles as a stand to provide comfortable viewing of your device.

WHAT'S INCLUDED
Logitech Tablet Keyboard for Apple® iPad®
PRODUCT FEATURES
Compatible with Apple iPad, iPhone® and iPod® touch
For typing on your device.
Bluetooth-compatible
Communicates with your device from up to 30' away using Bluetooth technology.
Convertible case
Functions as a keyboard carrying case and a sturdy stand for your device. The stand adjusts to provide a comfortable viewing angle.
Lightweight design
For easy portability.

Wiki Community Board
This can and should be used by you to post updated deal information.
Be sure to read this because it may contain answers to your questions!
BETTER DEAL IS AVAILABLE and CONFIRMED TO WORK: ACCEPTED PRICE MATCH TO STAPLES via LIVE CHAT and USE $25 OFF $75 to get this for ~$20 (YMMV)http://slickdeals.net/forums/showthread.php?t=3707154&p=45942460#post45942460
Hey just a heads up if you have citi points or Thank you reward points from Citi, you can get this deal with points.
It is on sale "point wise" through Best buy also.
5,300 Pts
reg. from 8,800 Pts
https://rewards.thankyou.com/b2r/...=Computers
-----------------------------------------------------------------------------------------------
Chase Ultimate rewards also has it on sale for 4,100 points!. Two dollars less than Ship to store(due to tax)