Frontpage Deal


Symantec Norton 360 5.0 (3-user) Free after $45 Rebate + Free Shipping (expired)
Buy Now ►
Newegg
has
Symantec Norton 360 v5.0
(3-user) for $45 -
$45 Rebate
=
Free
with free shipping. Thanks yuugotserved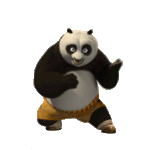 Wiki Community Board
This can and should be used by you to post updated deal information.
Be sure to read this because it may contain answers to your questions!
Another reminder:
Yes, Norton 360 v5 has great reviews in a lot of places, but it MUST be noted that if you are basing your buying choices on the
OUTSTANDING
reviews of
Norton Internet Security 2012
, this product isn't what you are looking for just yet. Norton 360 v6 will be that product, and this supposedly comes with a free upgrade to v6. This information is provided to make sure the end users know exactly what they are getting.
But if you're installing security for a less-technical relative or friend you'll want something a little friendlier, something like Norton 360 Version 5.0 ($79.99 for three licenses). Norton 360 offers all the same protective features as Norton Internet Security 2011 ($69.99 direct for three licenses, 4.5 stars) does. It just doesn't flaunt them.
Source:
http://www.pcmag.com/article2/0,2...182,00.asp
According to the Symantec Beta forums,
Norton 360 v6 beta testing is done
[norton.com]
and the final RTM version should be out in the next few weeks. I would recommend anyone ordering Norton 360 for the first time hold off installing it until the new version Norton 360 v6 is released. You can order the Norton 360 v5 from this deal and download the new v6 version from the
Norton Update Center
[norton.com]
once it has been released and use the product key from v5 to install and activate the new version without having to update the old version. Norton 360 v6 claims to improve performance even more than the previous version.
As cybercriminals and malicious downloads become more advanced, so do we. We're pleased to offer a first glimpse of our ultimate all-in-one protection with the Beta of Norton 360 version 6.0.
The latest upgrade of Norton 360 offers:
Our best protection and performance ever
Improved local or secure online backups
#1 ranked threat and virus removal*
*AV-TEST Real World Protection and Remediation Testing Report, September 2011
The rebate offer code (12-78107) for this deal is already up on the
Symantec pre-submission website
[symantecrebates.com]
if you want to pre-submit the rebate instead of filling the form. The fillable form is also attached below if you want to send that in.