Frontpage Deal

Netgear WNR2000 4-port 300Mbps Wireless N Router (Refurbished) $15 (expired)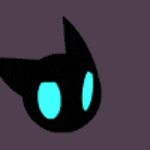 Original Post
NETGEAR Wireless Router:
Secure high-speed Internet connection:
Simple and secure way to share your high-speed Internet connection
Works with older Wireless-G devices and new Wireless-N devices
Push 'N Connect securely connects at the touch of a button
Use with RangeMax Wireless-N Adapters and boost your performance and range
Features:
New Wireless-N technology delivers exceptional range and speed
Easy setup with Smart Wizard Installation CD
Push 'N Connect using Wi-Fi Protected Setup (WPS) allows you to add computers to the network quickly and securely
No need to remember your network password
Requires the use of NETGEAR wireless adapters supporting this feature (WN111, WNDA3100, WG111) or any other adapter with WPS support
Automatically checks and upgrades to latest software for optimal performance
Internal antennas deliver maximum performance and range
Green Networking:
Convenient on/off switch helps save energy when not in use
Energy Star-compliant efficient power supply
Packaging manufactured with at least 80% recycled materials
Faster downloads and Internet gaming
Easy Smart Wizard setup
Live Parental Controls
Linky [1saleaday.com]

Wiki Community Board
This can and should be used by you to post updated deal information.
Be sure to read this because it may contain answers to your questions!
Note: Buyers from previous sales have received V3. Recently, BrainSlayer (he's at it again!) got dd-wrt working on this revision!
http://www.dd-wrt.com/phpBB2/view...c&start=15
Also 90-day warranty contrary to OP
Is there a noob friendly guide to getting OPEN-WRT on a V1?