Frontpage Deal

Roku 2 HD Wireless HD Media Player $50 + Free Shipping (expired)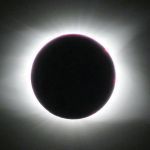 Wiki Community Board
This can and should be used by you to post updated deal information.
Be sure to read this because it may contain answers to your questions!
Note: This deal is for the 720p version of Roku.
Here
[roku.com]
are the different types of Roku players.
First, Yes, you will need to purchase Hulu Plus, Netflix, and Amazon Prime Videos to view those type memberships on Roku. However, there are dozens of free content channels, streaming radio (like pandora), and "pay per view on demand" video channels also. Roku is like an interface to the web for your TV, you add channels (or apps like on your phone) to view certain types of streaming web content. Unfortunately, there is no way to browse the internet on Roku at this point. The only box that can do that is Google TV and its not that great. (edit rock99rock - This is not entirely correct. The latest update for the google tv (3.2) includes chrome, and it is blazing.)
As for choosing between the 720p and 1080p units, I would like to note that all the HD content on Hulu plus is streamed at 720p and most of the HD content streamed on Amazon/Netflix is 720p, though there are a few titles streamed at 1080p (even then you have bandwidth issues)
For most of us, this unit would be perfectly fine. Kind of seems pointless to get a more expensive 1080p unit when
(a) most of the content available on Roku is streamed at 720p
(b) most of us would never notice the difference between 720p and 1080p on a TV less than 42" anyway, and
(c) Yes, Netflix/Amazon streaming does support 1080p - but whether you get it depends on what content you're watching (some of it may not be licensed for 1080p or recorded in that format), and what device you're watching on, and whether you have the bandwidth for it (and note that Netflix/Amazon will ratchet down bandwidth and resolution during playback if it detects congestion).
You decide if its worth the extra money to purchase the 1080p unit when you will likely rarely use that capability.
L2: Beginner
Member sinceMar 2007
Posts26
Reputation 35 llsshopping is finding his bearings
My Deal - I started a chat with Amazon to see if they would price match. The chat yielded no results, but I asked for someone to call. When they did I asked them to match, they indicated they would not. However, they did agree to provide a $15 credit to my account and free overnight shipping since I was a Prime member. I indicated I did not care about shipping speed and the credit was increased to $18.99. This left me with a price of $51 and the security of Amazon's customer service (others commented about issues with Roku customer service).
Additional (and older) deal: If you want 1080p capabilities and an ethernet port, and don't mind a refurbished unit with a slightly larger (and not as cool) footprint, you can still get a Roku XD from
here
[ebay.com]
, as it was mentioned in this thread
here
for
$35
shipped.
Ebay auction above ended. Use this link for the same price ($35) from the same seller:
http://www.ebay.com/itm/NETGEAR-R...2530wt_881