Frontpage Deal


Western Digital TV Live Plus Network-Ready 1080p HD Media Player (Refurbished WDBABX0000NBK-NESN) $50 + Free Shipping (expired)
Buy Now ►
MacMall via eBay
has
Western Digital TV Live Plus Network-Ready 1080p HD Media Player
(
Refurbished
WDBABX0000NBK-NESN)
for
$49.99
.
Shipping is free
. Thanks DJ3xclusive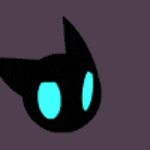 Wiki Community Board
This can and should be used by you to post updated deal information.
Be sure to read this because it may contain answers to your questions!
DEAD

pros:
1, can play usual netflix/hulu plus(no regular hulu)
2. can hookup two 2TB drives same time using two usb slots. attached drives show up as network shares on the local wifi network. you can copy content from laptop to the shares wireless.
3. plays pretty much all formats including mp4/mkv/avi etc
4. very small footprint, you can leave it always on.
5. you can delete files on attached harddisks using remote.
6. custom firmware can be flashed if you are interested.



cons.
1. no amazon instant video
2. startup and loading drives take about a minute, unless you leave it on all times.
3. automatically reboots sometimes (once every month or so).
4. no physical buttons on the box. if you lose the tiny remote, you are hosed unless you have a smartphone (app).
5.wdtv stopped providing firmware updates for this. (no spotify, I hate WD for that.. wtf)
6. no browser.

*note: 4. above is not completely correct - univeral remotes may work.