Frontpage Deal


Just Dance: Summer Party Limited Edition (Wii) $12 + Free shipping (expired)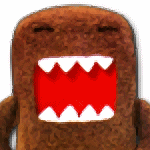 Original Post
Valid 3/26/12
*
Please note
: Site may still be updating
Just Dance: Summer Party Limited Edition (Nintendo Wii)
[bestbuy.com]
- $11.99 + Free Shipping/In-Store Pickup
SKU: 2820055
Product Features
• Spice up the party this summer and enjoy classic Just Dance gameplay with more than 20 hits from the 80s, 90s and today, like "Firework," "Pon De Replay," "Mambo No. 5 (A Little Bit of Monika)," "Maniac," "Born to be Wild," "Barbie Girl" and more
• Satisfy everybody's tastes with a variety of music styles
• Pick up and play with the Wii Remote controller (not included)
• Make your own dance crew and compete against others in Dance Battles
• Keep dancing as the music plays continuously in Dance Party
• Create your own summer workout and get the beach body you want with Exercise in Disguise, a mix of high-energy dance beats, smooth R&B, salsa and more
• Turn on the Just Dance Sweat Meter while dancing and watch the calories melt away as you meet your preset daily or weekly objectives
• For 1 to 4 players

Wiki Community Board
This can and should be used by you to post updated deal information.
Be sure to read this because it may contain answers to your questions!
In case anyone else is interested, the track list according to Amazon:

Just Dance Summer Party Track list:

A Band of Bees – "Chicken Payback"
A.R. Rahman, The catcat Dolls Featuring Nicole Scherzinger –"Jai Ho! (You Are My Destiny)"
Blur – "Song 2"
Carl Douglas – "Kung Fu Fighting (Dave Ruffy / Mark Wallis Remix)"
Countdown Dee's Hit Explosion – "Barbie Girl"
Estelle featuring Kanye West – "American Boy"
Katy Perry – "Firework"
Love Letter – "Why Oh Why"
M/A/R/R/S – "Pump Up The Volume"
Nick Phoenix and Thomas Bergersen – "Professeur Pumplestickle"
Panic At The Disco – "Nine in the Afternoon"
Rihanna – "Pon De Replay"
Steppenwolf – "Born To Be Wild"
Studio Allstars – "Maniac"
Sweat Invaders – "Funkytown"
Sweat Invaders – "Skin-To-Skin"
The Hit Crew – "Here Comes The Hotstepper"
The Lemon Cubes – "Mambo No. 5 (A Little Bit Of Monika)"
The Lemon Cubes – "Moving On Up"
The Reverend Horatio Duncan & Amos Sweets – "Down By The Riverside"
The Supremes – "You Can't Hurry Love"
The World Cup Girls – "Futebol Crazy"
V V Brown – "Crying Blood"