Frontpage Deal


GoClean GC200 1.5-Gallon Wet/Dry Vacuum $20 + Free Shipping (expired)
Buy Now ►
Home Depot
has
GoClean GC200 1.5-Gallon Wet/Dry Vacuum
for
$20
with
free shipping
. Thanks brisar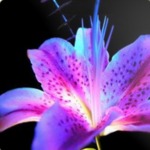 Original Post
brisar
(
)
Apr. 4, 2012 at 5:08am
Home Depot
GoClean 1.5 Gal. Wet/Dry Vacuum
$39.98
now $19.99
Free shipping


Eliminate both wet and dry messes with the compact, lightweight, and powerful goClean Plus. With a shoulder strap, 20 ft. retractable cord, and collapsible flex-hose, this wet/dry vacuum is extremely convenient and easy to use. Gets into the tight places that your upright simply can't. Comes complete with everything you need to take on the wide range of spills and messes around the house.
.


Wiki Community Board
This can and should be used by you to post updated deal information.
Be sure to read this because it may contain answers to your questions!
sold out online !