Frontpage Deal


Sears Printable Coupon: $10 off $25+ Lawn & Garden Orders (In-store only)
Buy Now ►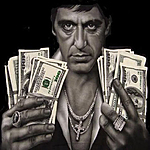 Original Post
TDMVP73
(
)
Jun. 29, 2012 at 12:53pm
Hey guys,
I didn't see this posted and thought I'd share. Enjoy!
$10 off $25 Lawn & Garden Purchase @ Sears B&M
LINK
[akamai.net]
Expires
07-30-2012
Credit to
Hoogineer
at FW.

Wiki Community Board
This can and should be used by you to post updated deal information.
Be sure to read this because it may contain answers to your questions!
don't forget to try it at Lowes & Home Depot!