Frontpage Deal


8-Pack BIC Round Stic Ballpoint Pens (Black) $0.01 + Free Shipping (expired)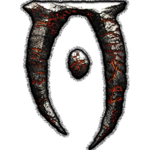 Original Post
Quill.com
8-Pack BIC Round Stic Ballpoint Pens (Black)
[quill.com]
$0.01
+
Free Shipping
(Limit is 2)

Directions for this deal.
1. The site says you need to spend $15 but you
do not.
2. Add a pack to your cart and checkout and your order will be $0.01.
3. I used Firefox for my order.
4. I also used Internet Explorer and the deal worked for me.
Product Features
Colorful frosted cap and translucent barrel for visible ink supply
Lightweight, flexible round barrel for writing comfort
Long-lasting: over 7,200 feet of writing in each pen

Wiki Community Board
This can and should be used by you to post updated deal information.
Be sure to read this because it may contain answers to your questions!
deal is dead... Sold out... as of 10:19EST


We Apologize!
The page that you requested is currently unavailable.

Just received Email:
We are writing to let you know that your order for 2 pk BIC® Round Stic® Ballpoint Pens, has been cancelled because it did not meet the $15.00 order minimum as stated in the product details.