Frontpage Deal

Assassin's Creed: Director's Cut Edition (PC Digital Download) Free (expired)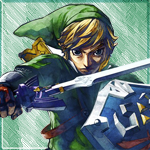 Wiki Community Board
This can and should be used by you to post updated deal information.
Be sure to read this because it may contain answers to your questions!
DEAD
Dead? (Product Not Available)
How do we download the game? I have Uplay installed since the $1 a game per day promo and I don't see Assassin's Creed

Those who were pending an update to their code should have received an email around today (9/4) indicating that their code has been generated and can be found at the website located in the link.
we're sorry!
It turns out we made a pricing mistake with the Assassin's Creed: Director's Cut Edition. Unfortunately, this means we will have to revoke your game serial key within the next 48 hours. As a token of our apology, we would like to offer you a 50% off coupon good for your next purchase* on the UBIShop.