Frontpage Deal


Symantec Norton 360 6.0 (3 User) Free after $50 Rebate + Free Shipping (expired)
Buy Now ►
Newegg.com
has
Symantec Norton 360 6.0 3-User
(21218861) for $50 -
$50 rebate
=
Free
with
free shipping
. Thanks Discombobulated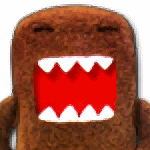 Original Post
Newegg
Free After Rebate
*
Note
: Rebate forms should update in a bit

Wiki Community Board
This can and should be used by you to post updated deal information.
Be sure to read this because it may contain answers to your questions!
The following is a "compilation" of reviews for
Norton 360 -AND - Norton AV 2012
.
I created it in a different thread when the "Norton haters" came out of the woodwork.

NORTON 360 REVIEWS AS FOUND ON GOOGLE
CNET
[google.com]
- "Spectacular" ... 5/5 stars ... "Norton 360 (v.5) maintains the Norton brand's recent strong performance record and introduces some useful new features..."
PCMAG
[pcmag.com]
- "Excellent" ... 4.5/5 stars ...
Amazon customer reviews
[amazon.com]
- 4/5 stars on 487 reviews
TechRadar
[techradar.com]
- 4/5 stars
PCAdvisor
[pcadvisor.co.uk]
- 4.5/5 stars

Notebook Review
[notebookreview.com]
- 4.5/5 stars

Laptop Mag
[laptopmag.com]
- 4.5/5 stars
ComparedAndReviewed
[comparedandreviewed.com]
- 5/5 stars
NeoWin
[neowin.net]
- (No numerical "grade"). " I'm really convinced Symantec have a killer product here, enough to convert a complete hater of the software into someone who would willingly reccomend friends to buy it, and that's a big deal in the IT world."
Tech2
[in.com]
- Never heard of it. A website in India? 6.5 (out of 10??)
NOTE: In full disclosure, I didn't post the review from TopTenReviews up above because when I listed all of the reviews from the 2012 AV, I listed the TTR review separately. Why? Three reasons: 1) I'd never heard of the site. 2) The URL was "funky" and looked almost like a phishing/malware-esque URL. 3) They gave both BitDefender and Kasperksy a flat out full 10. I had both of those and not only were they slower than when I had Norton installed, but they offered less protection. I know my sample of one is just that, but....
All that being said, here is the TopTenReview review for Norton 360:
TopTenReviews
[toptenreviews.com]
- "9.83/10".
That is every Norton 360 review on the first two pages of Google search results for "Norton 360 review". No hand picking.
***

NORTON ANTIVIRUS 2012 REVIEWS AS FOUND ON GOOGLE
PCMAG
[pcmag.com]
- "Excellent"
PCWorld
[pcworld.com]
- 4.5 stars, ranked as top paid AV
CNET
[cnet.com]
- "Spectacular"
Amazon user reviews
[amazon.com]
- Four-star average w/over 100 reviews
AVWARS
[avwars.com]
- Ranked #2 overall
Best Buy
[bestbuy.com]
- 4.5 stars w/10 reviews
That's every non-YouTube review from the first three pages of "Norton Antirvirus 2012" Google search results. No "hand picking". The only one I didn't post above was this one here:

Top10Reviews
[toptenreviews.com]
. Even though it got a respectable 7.43 out of 10, I didn't post it for a few reasons. 1) In all my years, I've never heard of the site. Even the URL looks fishy. 2) Any site that gives BitDefender and Kaspersky both a straight up 100 for Windows 7 protection is either getting paid or is high. Those were my two previous AVs and I've gotten some of the nastiest crap I've ever gotten on my computer -- one nearly required a full blown format. Even that might not have fixed it as I'm pretty sure it did something to the boot sector that Malware Bytes and/or a combination of other steps finally randomly succeeded in removing. Not to mention, they were SERIOUS resource hogs. My computer booted more slowly with either one of them installed vs. Norton and browsers too longer to launch and webpages loaded more slowly. I also like the "idle time scan" that Norton has.