Frontpage Deal


Disney: Kids Fleece Pullovers $12, 2-Pack Fleece Throws $20 + Free shipping (expired)
Buy Now ►
Disney Store has few items on sale. Free shipping with coupon code
FREESHIP
. Thanks brisar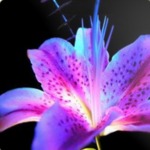 Original Post
brisar
(
)
Oct. 11, 2012 at 6:04am

Wiki Community Board
This can and should be used by you to post updated deal information.
Be sure to read this because it may contain answers to your questions!
**Free shipping code is now
DEAD
(10/12 8:00am EST)
Cost to add name (Personalization): $3.95 extra.
Total for Fleece Pullover (with Personalization and Free Shipping): $15.95
Adult fleece pullovers are also on sale for $15 without personalization!
http://www.disneystore.com/mn/100...2+1000777/