Frontpage Deal

Belkin Silicon Shock-Absorbent iPad 1 Case (F8N382tt) Free after $10 Rebate + $2 Shipping (expired)
Buy Now ►
TigerDirect
has
Belkin Silicon Shock-Absorbent iPad 1 Case
(F8N382tt) for $0.96 - $9.99 Rebate = Free. Shipping is $2.29. Thanks TDMVP73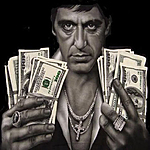 Original Post
TDMVP73
(
)
Oct. 14, 2012 at 8:34pm
Hey guys,
I know, I know... this has been posted a trillion times. However, the pricing has just changed so that it's actually a pretty decent money maker if you like to play the rebate game. Enjoy!
Belkin F8N382tt Silicon Case For iPad® 1 - $6.74 Money Maker AR @ TigerDirect.com
LINK
[tigerdirect.com]
Item Price:.......$0.96
Shipping:.........$2.29
Total Cost:.......
$3.25
$9.99 Mail-In Rebate
[highspeedbackbone.net]
Final Cost AR:
$6.74 Money Maker
NOTE:
Don't forget this will also qualify for 7% Cashback from FW. If you have a Discover Card, you can stack that with the quarterly 5% bonus, for a total of 12% CB.
That's another potential $0.12 in your piggy bank! Go crazy folks!


Wiki Community Board
This can and should be used by you to post updated deal information.
Be sure to read this because it may contain answers to your questions!
IMPORTANT:
Limit One (1) rebate per qualifying rebate offer, per person, billing address, company, or household

The Rebate Offer # is: TD-6654

It has been valid from 08/08/2012 to 12/31/2012.

Make sure you haven't already submitted this rebate Offer # in the past.