Frontpage Deal


2TB Hitachi Touro USB 3.0 External Desktop Hard Drive $80 + Free Shipping (expired)
Buy Now ►
Office Max
has
2TB Hitachi Touro USB 3.0 External Desktop Hard Drive
for
$79.99
with
free shipping
. Thanks yuugotserved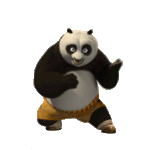 Wiki Community Board
This can and should be used by you to post updated deal information.
Be sure to read this because it may contain answers to your questions!
sold out
EDIT - for online only orders. Still available at some locations for in-store pickup.
EDIT 2 - now shows "Item is sold out online. Please check your local OfficeMax store for availability."
Also, you may want to try this:
Quote from Morning_Breath

:
Not sure if you can do that but here is an update on my situation:
I ordered with in-store pickup, printed
this coupon
[chtah.com]
, showed it to the manager when I picked up my order, he stated that they normally don't do this with online orders but made an exception and credited my card $15.
Price paid came to $79.99+$4.00 (Tax) - $15.00 coupon = $68.99 (incl. tax). Huge YMMV though.
Price has gone up to $139.99 online. I called my local B&M earlier to see if they would price match before the price went up and they would. There was only one available so I asked them to hold onto it for me until this evening when I could stop by and pick it up. He said that as long the site didn't say "Online Only" then he would price match. I printed out the site showing $79.99 and have attached a PDF showing this if anyone wants to try and fight the good fight

[slicksteals1109]