Bestek Wall Charging Station
I saw a review of this on YouTube and decided to pick one up. Anyways, this is the Bestek Wall Charging Station

Features
•Six US 110V AC outlets with a cumulative 1,875 watts
•Four USB ports ( two with 2.1A, two with 1A)
•ABS anti-fire base material; built-in fuse; over-load, short circuit, and surge protection
•Integrated blue LED nightlight with two brightness levels
•LED power indicators for USB and AC output
•iPod and iPhone charging dock with protective security shield
So this is the coolest surge protector I've ever bought
. For starters, the six AC outlets are conveniently placed on both sides of the device. It is very well designed so that the outlets do not get in the way of each other.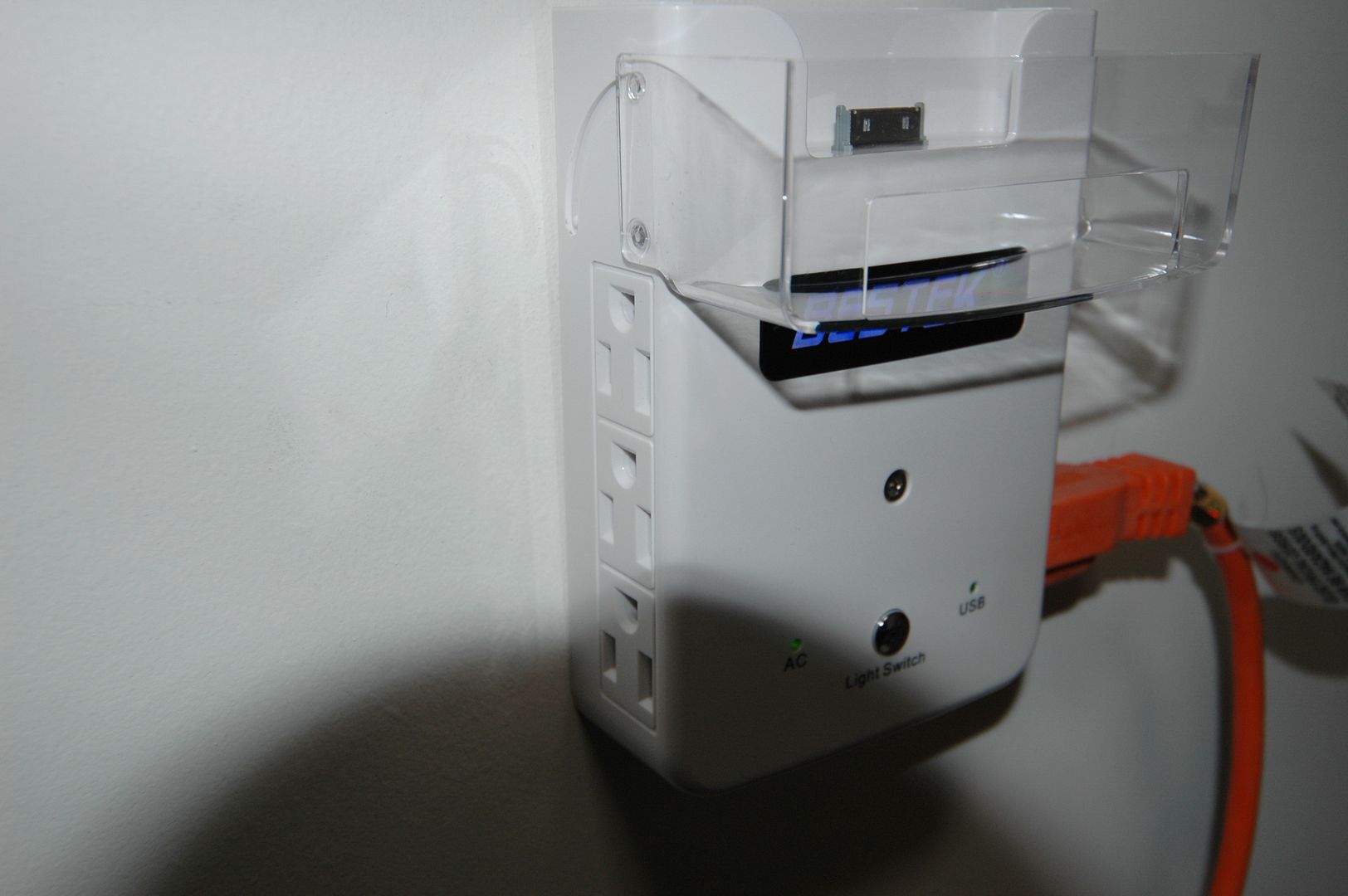 There is a cover that protects the USB ports when they are not in use. There are four USB ports, two of them are rated at 1A while the others are rated at 2.1A. It was a great addition to include two sets of different USB ports. This simply means that you can now charge larger USB power-intensive items such as an iPad while at the same time being able to charge much older phones with the lower powered USB ports.
What stands out about this device is the integrated iPod and iPhone charging dock. The tested iPhone sits snuggly on top of the Charging Station. It doesn't seem out of place at all. This nifty device is capable of charging even the latest iPhone.
The features on this device keep on piling up.

There is a built in night light with two brightness settings. In addition, there is an optional mounting screw included that you can use to safely mount the device.
All in all, I don't have many complaints for this device. It was so well designed, and with a whopping 1870 watts, I don't see much that you can't do with this device. So, I decided a test it out with a high-wattage kitchen appliance..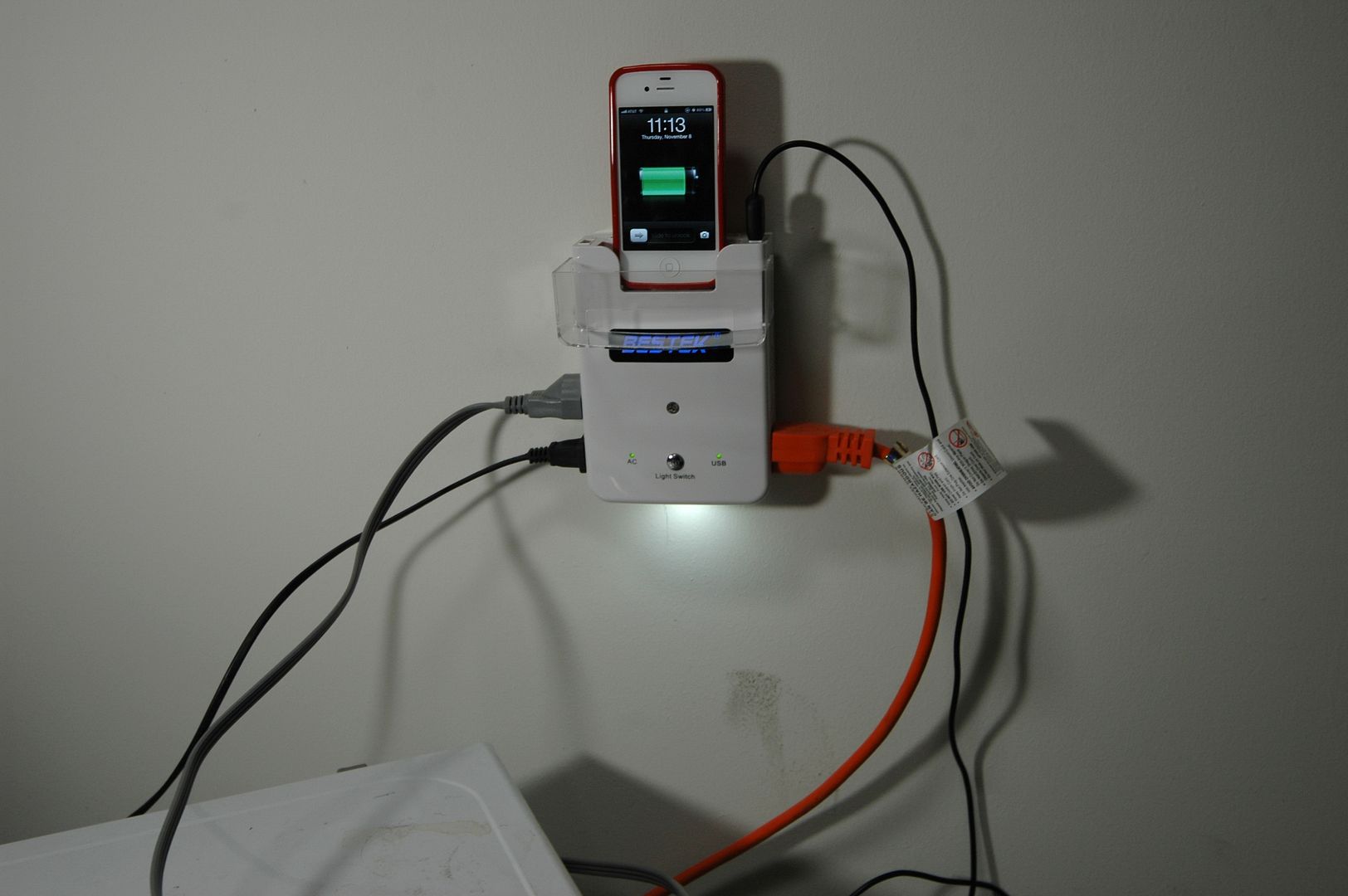 ...and it worked! Now, that isn't the most powerful microwave out there, but the total wattage used during testing was just over 400 watts. That wasn't even close to the advertised 1870 watts, but so far, I am very impressed.
Amazon link for the Wall Charging Station
[amazon.com]
"
Let's be honest, charging stations are not the most exciting of products. We love our gadgets, R/C toys, phones and cameras, but no one spends too much time thinking about chargers. Still the Bestek Wall Charging Station is well designed, filled with power and will help you clean-up your charging clutter
" -
daddoes.com
[daddoes.com]
The following is the video review by daddoes.com
http://youtu.be/udajN1ZQ8jU
So, what do you guys think?
See more Amazon Deals and Coupons
Last edited by TechCheck; 11-08-2012 at
04:57 PM
.. Reason: Added more images