Frontpage Deal


18"x24" Gallery Canvas Wrap $35 + Free Shipping (expired)
Buy Now ►
Easy Canvas Prints
offers
18"x24" Gallery Canvas Wraps
for
$35
with
free shipping
. Thanks thelnel52
Note, additional sizes are available.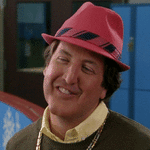 Original Post
EasyCanvasPrints
[easycanvasprints.com]
is offering an 18x24" Gallery Wrap Canvas for only $34.99, plus 60% off on any other size. (no code necessary, just follow the link)
After discount, the pricing is:
8x8" $21
8x10" $23
11x14" $32
12x12" $31
12x18" $38
16x20" $46
18x24" $35
24x36" $76
30x40: $91
All are 1.5" Gallery Wrap, and this includes free shipping.

Wiki Community Board
This can and should be used by you to post updated deal information.
Be sure to read this because it may contain answers to your questions!
I figured out the way to get the .75" for $22.95 no matter which browser you using. Just go the to site
http://www.easycanvasprints.com/m...as-design/
directly first the price will show like $101.00 or something crazy for the 18x24. Pick the 0.75" thickness upload you photo (do it right otherwise you have to start over) Add it to your cart and then close the window. Open the link the OP posted and then go to your cart and you will see the new price. Simple as that...