Frontpage Deal


Xbox 360 Modern Warfare 3 Wireless Headset $25 + Free In-Store Pick Up (expired)
Buy Now ►
Walmart.com has Xbox 360 Modern Warfare 3 Wireless Headset for $25. Select in-store pick up to save on shipping. Thanks JohnDubya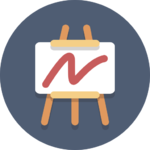 Original Post
I ran by my BM Walmart to pick up a cheap headset to go with my new Xbox. Randomly asked the associate which of the cheap headsets was best for general gaming. He had a cart full of products and pulled out this headset. He said it should still be on sale from Black Friday, so he went to scan it and check, and sure enough, it was! It rang up at $25.00 + tax.
I just checked online, and it's the same price! So hopefully you all can get one as well! I have a buddy who said he loves the headset. I set it up last night, with no issues, and my buddies could hear me great.
Link:
http://www.walmart.com/ip/Xbox-36...0/17492027
For ship to home, looks like shipping is $3.97 for me. Or obviously, you should be able to ship to store for free.
--This looks to be available In-Store Only from Frys for $19.99 (YMMV) (
http://www.frys.com/product/67780...SA__.node3
). Thanks
PogiBoy
.
--This is going for $32.95 at Amazon right now (
http://www.amazon.com/gp/product/B005OSFUL2
).
(price on Amazon was lowered from $34.95 to $32.95 sometime around 1:30pm CT)
--At Newegg for $49.99 (
http://www.newegg.com/Product/Pro...6874103264
).
--At BestBuy.com for $49.99 (
http://www.bestbuy.com/site/Micro...Id=3591033
).
This is awesome, because you can connect it to your phone as well. So I guess you can switch between calls and the game. I haven't done it yet, but that's a cool feature!
Let me know if I missed something or if I can improve my post!