Frontpage Deal


Bionaire Low Profile Heater with Digital Control (BLP3340-U) $20 + Free Shipping (expired)
Buy Now ►
Bionaire.com
has their
Bionaire Low Profile Heater with Digital Control
(BLP3340-U) marked down significantly to
$19.87
with
free shipping
. Thanks dmarcofun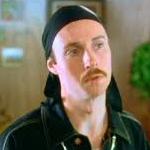 Original Post
Go to
http://www.bionaire.com/Product.a...&pid=13114
The unit is originally $59.99 and is now marked down to $19.87
67% OFF!!!!
Add it to your cart and free shipping is applied.
Apply state tax and it's $21 OTD.
Great deal!
FEATURES:
Low and lean design stays out of the way
Silent, convection heating circulates air evenly to create a cozy environment
Eco-Smart™ energy savings
Built in safety features for added peace of mind
LED controls
Remote control
Adjustable thermostat
Carry handle
12 hour timer
Safety features: Tip-over, Overheat Protection,
Manual user reset

Wiki Community Board
This can and should be used by you to post updated deal information.
Be sure to read this because it may contain answers to your questions!
OOS DEAL IS DEAD


Amazon Review:

This heater is low to the ground (about 16 inches), and has no guard or protection. This was on in a room I was entering, when my toddler ran in past my legs briefly touching the heater when she ran in, instantaneously sustaining a large burn to her arm. I was shocked to discover how hot it was and that there was no guard or cover over the exposed scalding hot metal - right at toddler height. Sure, the solution is never to let kids near hot objects - any fool knows that, but those of you who may ever have kids or pets in your home will NOT want this product around - please learn from my mistake.