Women delivering newspapers in Torrance shot in manhunt for ex-cop
[latimes.com]
Two women who were shot by Los Angeles police in Torrance early Thursday during a massive manhunt for an ex-LAPD officer were delivering newspapers, sources said.

The women, shot in the 19500 block of Redbeam Avenue, were taken to area hospitals, Torrance police Lt. Devin Chase said. They were not identified. One was shot in the hand and the other in the back, according to Jesse Escochea, who captured video of the victims being treated.
It was not immediately known what newspapers the women were delivering. After the shooting, the blue pickup was riddled with bullet holes and what appeared to be newspapers lay in the street alongside.
--------
While on a manhunt for an Ex-LAPD officer (lone black man, driving a grey Nissan Titan w/ black roof rack) police somehow,
mistakenly
, shoot up 2 ladies delivering newspapers while they were driving a bright blue, Toyota Tacoma. Thank god they didn't kill either person; one was shot in the hand and the other in the back.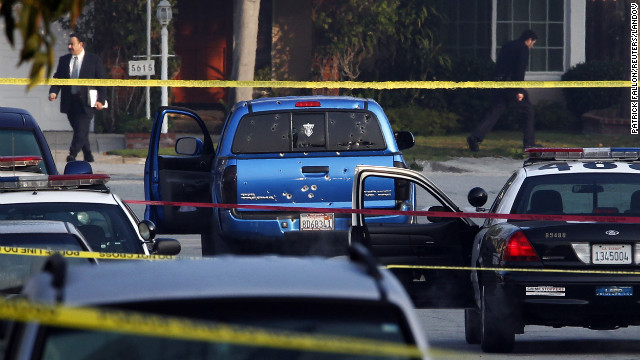 State sanctioned gang violence.