Frontpage Deal


Foscam FI8910W Wireless 480 TVL Dome-Shaped IP Surveillance Camera (black) $70 + Free Shipping (expired)
Buy Now ►
Amazon.com
has
Foscam FI8910W Wireless 480 TVL Dome-Shaped IP Surveillance Camera
for
$69.99
with
free shipping
. Thanks slickdewmaster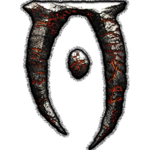 Original Post
Target
or
A
mazon
This is now cheaper than the previous
FP
that was fairly popular.

Target
has
Foscam FI8910W Wireless 480 TVL Dome-Shaped IP Surveillance Camera (Black)
$65 + Free Shipping

Apply Promo code AFF5Q113 Thanks Audibink
Additionally,
Amazon
has it for
$70 + Free Shipping
Thanks
bioblue

Price Comparison:


Wiki Community Board
This can and should be used by you to post updated deal information.
Be sure to read this because it may contain answers to your questions!
Before you use the DDNS service for the camera, make sure you change the default username/password to something secure. If you don't, it will be very easy for someone to scan foscam DDNS URLs and find and view cameras with the default admin account and password.
More info here:

http://foscam.us/forum/security-c...28-10.html...
[
foscam.us
]
If you plan to use this as a baby monitor, the white version leaks a blinking light through the housing.
Link to picture.
[
amazon.com
] The black is much darker and less likely to freak out your kid!

-----
For
video tutorials
on how to set up the camera on a
PC
(Linksys router):
www.foscam.us/mjpeg-setup-videos
For
video tutorials
on how to set up the camera on a
Mac
(Airport Express):
www.foscam.us/mjpeg-setup-videos-mac
-----
Also available at
Target
[
target.com
] for $70. Use your Target Red Card for 5% off. Or recieve 5% back through
ShopDiscover
[
discover.com
] when you use your Discover Card. You can also enter promo code
AFF5Q113
for an additional $5 off (thanks audibink).
---------------
I got several back in
December at $63.00
------------------------------
WARNING AGAINST USING TARGET.COM!!!!!!!!!
Below is my post from this thread in hopes that anyone searching this camera, Target.com or anything related to this deal will find this BEFORE they place an order. It's pretty clear after I placed my order that others had experienced this same horrible service so it's not worth ordering from Target.com regardless of the deal. Pay a few bucks more and have it much sooner and save your sanity. The summary is I placed my order and received a tracking number. A week later (a day before the last day of the delivery estimate window) I STILL don't have any tracking information. According to the tracking number UPS hasn't even received the package. Called 'customer service' (term used loosely) and got nothing but the runaround and absolutely NO resolution. I was told by a supervisor to 'just wait a few more days and call back' Really? WTF? You've been warned.
"I just spent 30min on the phone with Target.com's shitty customer service in Pakistan somewhere. They spent the entire time explaining that the delivery estimate was by the 22nd (my order says by the 21st) and that it was an estimate and not a guarantee. I explained that the order was supposedly shipped a week ago and, according to UPS, they have't even received the package. They blamed UPS and said that their system showed it was in transit and moving along nicely. Ok, where is it then? Sir, I can't tell you because I don't have that information. Wait a few more days and if it doesn't arrive call back and we'll be able to do something. How 'bout you do something now to avoid this problem which WILL happen. I asked them if I called on the 22nd when the package hadn't arrived and I still had no package or tracking information if he would credit me back for 50% of my purchase price. He said he couldn't do that and that it wasn't a guarantee.
My frustration is that this package should be here today or tomorrow and it still appears as though they haven't shipped it even though the label has been 'prepared' and nothing is to say that UPS even has a box yet. I told him that it felt like he was just trying to get me off of the phone so it would be someone else's problem when I called back in a few days upset rather than put forth a minimal amount of effort to assure that the package gets here on time. Two days will pass and I will be two days further down the road from getting to me. Thanks Target! BTW, this was the Supervisor speaking after I talked to a phone rep for about 15min that I couldn't even understand. He was unable to help so I requested a supervisor who spoke slightly better English but still couldn't (read: wouldn't) do anything to help me. This is BS and I won't ever order from Target.com again and I will go out of my way to make sure people know how horrible this is. Had I known they had this habit beforehand I would have NEVER ordered from them and just ordered them from Amazon.com and had them at the start of the week. Whatever the 'deal' is from Target is NOT worth it. Never again."