Frontpage Deal


Battlefield PC Digital Download Games: Battlefield 3 $10, Battlefield 2: Complete Collection $5, Battlefield: Bad Company 2 $5, Battlefield 2142 Deluxe Edition $5 & More (expired)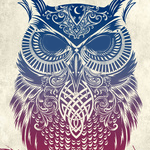 Original Post
Battlefield titles on Origin are on sale now
http://store.origin.com/store/ea/...igin-deals
PC Prices
BF3 - $9.99
BF3 Premium [All expansions + Bonus content] - $29.99
BF3: Premium Edition [BF3 + All expansions + Bonus content] - $34.99
Bad Company 2: $14.99
Battlefield 2: Complete - $4.99
Battlefield 2142 - $4.99
Bad Company 2 - $4.99
BC2: Vietnam - $4.99
These are probably going to be the best prices we see on these titles for a while.
Full disclosure - I am the BF3 Community Manager with EA

Wiki Community Board
This can and should be used by you to post updated deal information.
Be sure to read this because it may contain answers to your questions!