Frontpage Deal


GoPro HERO3 Silver Edition 1080P Camera (CHDHN-301) $230 + Free Shipping (expired)
Buy Now ►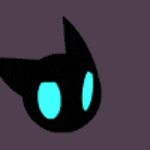 Wiki Community Board
This can and should be used by you to post updated deal information.
Be sure to read this because it may contain answers to your questions!
User Guide:
http://gopro.com/wp-content/uploa...AL_web.pdf
Micro Card Types:
"Insert a microSD™, microSDHC™ or microSDXC™ card into the card slot with label facing forward, narrowest part of the card first. Speed Class 4 or higher cards are recommended."