Frontpage Deal


ALFA 1000mW High Power USB Wireless Network Adapter (AWUS036H) $16.50 + Free Shipping (expired)
Buy Now ►
1saleaday.com
has
ALFA 1000mW High Power USB Wireless Network Adapter
(AWUS036H) for
$16.50
with
free shipping
. Thanks DJ3xclusive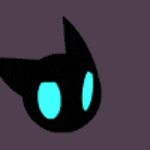 Original Post
1saleaday
has a great price on a WiFi Extended Network Adapter!

Includes a 4-inch 5 DdBi Screw-On Swivel Rubber Antenna that can be removed and upgrade up to a 9dBi antenna.
Includes driver for Windows 2000, XP 32/64, Vista 32/64, Windows 7, Linux (2.4.x/2.6.x), Mac (MacOS 10.3 - 10.5) For MAC OS 10.6.7 and later version
High security 64/128/256bit WEP Encryption, TKIP, 802.1X support, Wi-Fi Protected Access - WPA, WPA-PSK, WPA II.
Plug-and-Play Compatible with windows 98SE, 2000, Millennium, XP and Linux.
Compact size for greater flexibility.
Click --->
Product Link <---- Click

Wiki Community Board
This can and should be used by you to post updated deal information.
Be sure to read this because it may contain answers to your questions!
Question: Is this authentic?
Answer: It
is
authentic according to Alfa Networks.
Here's what they replied to my email enquiry:
Hi usertwo000,
1salesaday is good to purchase.
You can also send me the MAC# and S/N# at the back sticker of the unit to verify it after you receive the unit.
Thank you.
Regards,
Lydia Yang
ALFA NETWORK
Note: The timer resets for another 24 hours after it counts down to 0. So that means you don't have to decide now.
Check attached actual size
Backtrack5 Compatibility:
http://www.backtrack-linux.org/fo...hp?t=41375
(also note comment on performance)