Frontpage Deal


Newegg Coupon: Additional 10% off Purchases When You Pay with V.me by VISA (expired)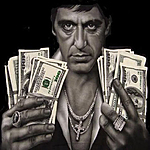 Original Post
TDMVP73
(
)
Mar. 1, 2013 at 12:03am
Hey guys,
I didn't see this posted, so I thought I'd share.
10% Off @ Newegg.com [$50 Max Discount] with V.me Checkout
LINK
[newegg.com]
Apply Promo Code:
VMEPROMOMAR13
Terms & Conditions:
Offer expires March 21st, 2013 at 11:59PM PDT
. Does not include marketplace items. Cannot be combined with promotions that include a free gift. Cannot be combined with other promo codes. 10% savings cannot exceed $50. Enter promo code "VMEPROMOMAR13" at checkout. Offer is only valid for purchases made using V.me by Visa. Limited one per customer.

Wiki Community Board
This can and should be used by you to post updated deal information.
Be sure to read this because it may contain answers to your questions!
Still works for me as of 22:00 10 March UTC