Frontpage Deal


PC Digital Download Games: Battlefield 3: Premium Edition $24, Kingdoms of Amalur Reckoning $6, Mirror's Edge $4, Crysis 2: Maximum Edition $8, FIFA 13 $16, Medal of Honor Warfighter $16 (expired)
Buy Now ►
GreenManGaming has PC Digital Download Games at Great Prices when you apply voucher code GMG20-P4DLK-FKYRS at checkout. Thanks DJ3xclusive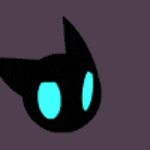 Original Post
Apply Code = GMG20-P4DLK-FKYRS


Wiki Community Board
This can and should be used by you to post updated deal information.
Be sure to read this because it may contain answers to your questions!
Code Expired
Submit Pricematch to Amazon
http://amzn.com/B0098QPPL6
Note this will not work, the Amazon Digital Gaming rep has said "2. We do not match international retailers (GMG, GOG, GG, GetGamesGo, etc.) nor do we match boxed products."

The BF3 Premium Edition includes the code for BF3 Limited Edition and then the code for BF3 Premium Service.