Frontpage Deal


Garmin Forerunner 405 GPS-Enabled Sports Watch with Heart Rate Monitor (Refurbished) $99 + Free Shipping w/ V.me by Visa Checkout (expired)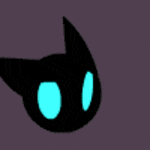 Original Post
V.me by Visa Checkout use code
VMESAVESU20

Product Features and Specifications:
High-sensitivity GPS receiver
Innovative patent pending touch bezel interface
Battery life: 8 hours (training) or 2 weeks (power save mode)
Can be used for running and cycling
Water resistant to IPX7 (1 meter of water for 30 minutes)
Weight: 2.11 oz (60 g)
Display: Round 4-level gray FSTN, 124 x 95 pixels
Size (mm): 45.75mm x 70.5mm x 16.4mm
Distance accuracy: 99% with clear view of sky
Temp range: -4oF to 140oF (-20oC to 60oC)
Easy-to-read display
Comfortable vinyl wristband
Compatible with GSC 10 speed/cadence bike sensor - monitor pedaling cadence and wheel speed
Compatible with foot pod - measures speed and distance and runners cadence when indoors
Watch features: time of day (12/24h), dual time zone, (day/date), daily alarm
Training and motivational features: Virtual Partner, courses, workouts, goals
GPS features: mark waypoints, back to start, save location
Zone training, heart rate zone training, supports 5 heart rate zones
ANT+Sport wireless technology lets you automatically transfer information back and forth between the watch and the PC
Unit-to-unit - transfer workouts and locations to other Forerunner 405's
Available in Black [buydig.com] or Green [buydig.com]
Lots of Video Tutorials Here [garmin.com]


Wiki Community Board
This can and should be used by you to post updated deal information.
Be sure to read this because it may contain answers to your questions!
User Testimonials:
This watch sucks! I own this watch, the screen is made of plastic and so is the bezel. Hence, it was will scratch easily!
Bezel is extra sensitive.
This watch rocks! I own this watch's cousin (405CX). The screen and bezel are made of plastic, consistent with most watches in this segment. Durability over 2 years of use has been good.
Bezel sensitivity is adjustable, and it can easily be locked to prevent inadvertent activation. I lock the bezel on every run, and I use 2-3 screens which auto switch.