Frontpage Deal


16GB Barnes & Noble Nook 7" WiFi Tablet (Refurbished) $100 + Free Shipping (expired)
Buy Now ►
eBay Daily Deals
has
16GB Barnes & Noble Nook 7" WiFi Tablet (Refurbished)
for
$99.99
.
Shipping is free
. Thanks DJ3xclusive
Review
courtesy of Engadget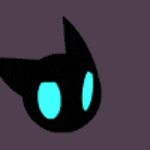 Wiki Community Board
This can and should be used by you to post updated deal information.
Be sure to read this because it may contain answers to your questions!
(There are 3 kinds of hack 1.root nook 2.boot from sd 3 install android in emmc)
1.root nook Nook Tablet 1.4.3 complete root guide for 8or16gb and install guide for GB and JB
http://forum.xda-developers.com/s...?t=2037368
2.boot from sd, ten minutes hack is for nook software is still there when you pull out sd
http://iamafanof.wordpress.com/20...ok-tablet/
--------------------------------------
please reference
http://iamafanof.wordpress.com/20...ok-tablet/
and
http://raywaldo.com/2012/09/root-...let-1-4-3/
and xda
quote from a user Erechtheus:
"I just built a card to boot to because I want to keep the Nook itself stock. It's really incredible. It almost makes me regret buying a Nexus 7 for myself. This one goes to my very lucky sister-in-law.
ETA: If you are running off a card, buy a good Sandisk class 4 card. Don't even try Kingston.
Do not buy a class 10 card, they are not well suited for this application.
Class 4 has gotten the best results, class 6 next.
http://slickdeals.net/forums/showpost.php?p=55577860&postcount=165
How to get the extra space on larger SD Cards allocated to CM10 Storage.
OK I got this Extra space thing figured out now.
Once you create the SD Card image using the 1208 build you will get 4 partitions on your SD Card.
Partition 1: 250 MB for Boot
Partition 2: 350 MB for System (Shows as * in MiniToolPartion)
Partition 3: 600 MB (but type is Other)
Partition 4: Fat32 SDCARD
then unused partition of your SD card...mine was like 13 GB unallocated.
In CM10 Storage shows like 560MB free for Apps (Really Partition 3).
In MiniTool app:
Step 1: Delete Partition 4 (FAT32 SDCARD) and hit Apply (Checkmark in Upper left) and wait for it to finish.
Step 2: Delete the 600 MB partition (Marked "Other") and hit Apply and wait.
Step 3: Create New Partition (Primary, Ext 4) call it DATA and make size whatever you want. I picked 4 GB. Hit Apply and wait.
Step 4: Create FAT32 Partition of the "left over Unallocated space) call it SDCARD. Hit Apply and wait.
Thats it. My CM10 now shows 3.5GB for Apps and data instead of 560MB from the 20121208 Image.
Hope this helps!
---
Great post from: Puch0021:
Noob Friendly Install of CM10 on Internal Memory
Got my Nook and installed CM 10 via the EMMC method. Pretty happy with the purchase! I found the steps to be very wordy in the wiki so here is my personal experience and the required the steps to install CM10 to the internal memory of the Nook. I chose this route because it's the fastest and I don't need the B&N OS compared to CM10. This is very noob friendly.
Download following files and programs first so you can go through the steps quicker. Make sure to read at least the first post in each XDA thread or link so you have an idea on what you're getting into or the ramifications of screwing up.
Requirements:
Two microSD cards (one to boot, the other for flashing roms and apps in recovery). You can do this with one card, but it takes longer and the directions aren't included.
Files:
"NT-CWM-SD.zip"
http://www.mediafire.com/?dr6bqau194389te
-> required for CWM boot disk
SDFormatter (
https://www.sdcard.org/downloads/formatter_3/
) -> use for formatting microsd
Minitools Home (
http://download.cnet.com/MiniTool...62200.html
) -> use for partitioning boot disk
Download the following from
http://forum.xda-developers.com/s...?t=1952141
The latest flashable recovery (I recommend CWM_V6.0.1.5_emmc.zip -> This flashes the recovery to the internal storage of the Nook
The latest rom: cm-10-20121207-UNOFFICIAL-acclaim.zip -> You can choose other roms if you want.
The latest Gapps: gapps-jb-20121011-signed.zip -> Google apps
Steps:
1A) Transfer CWM_V6.0.1.5_emmc.zip, gapps-jb-20121011-signed.zip, and cm-10-20121207-UNOFFICIAL-acclaim.zip to a microsd card. No need to unzip. This is first microsd card used for flashing and is where you would transfer other roms than the one I chose if you wanted to use them.
1B) Create a clockworkmod (CWM) boot SD card so you can boot into recovery (CWM v5) reference:
http://forum.xda-developers.com/s...?t=1446987
. This is the second microsd card.
A. this requires a microsd card with a size capacity greater than the bootfile (50mb). I used an 5yr old unknown class 1GB microsd card and it worked fine. Any size should do if this is just going to be used as a CWM recovery boot.
2) download SDFormatter (
https://www.sdcard.org/downloads/formatter_3/
) to format the SDCard.
A. Open the program, select the SDCard (remember the drive letter) that you have mounted to your PC, and go to options -> format (ERASE). This totally wipes the card so remove anything from the card if you want it saved! We are now done with SDFormatter.
3) Download Minitools Home(
http://download.cnet.com/MiniTool...62200.html
)
A. Start the program and find the micro sdcard you just formatted (it should be the same drive letter). We now need to make this card bootable for the Nook.
B. Select the sdcard in Minitools. On the left hand side, under operations select delete partition. Then the drive should indicate unallocated.
C. Now under operations, select Create Partition. A Create new partition window enters with parameters for the partition. Set the partition size greater than 70mb. Then select file system -> FAT32, then create as -> Primary, and then type "Boot" into the partition label so the sdcard will be named boot. Leave everything else default. Click ok.
D. With the still the same drive selected, under operations tab on the left -> set active
E. You should now have 3 operations pending indicated in the bottom of left panel. In the top left part of Minitool, click apply to do all the operations in sequential order. Click yes when prompted by the Apply Changes? window. We are now done with Minitool.
4) Now find the NT-CWM-SD.zip you downloaded. If you haven't downloaded yet
http://www.mediafire.com/?dr6bqau194389te
A) Open the SD card folder within the NT-CWN-SD.zip file and drag only the contents of the folder (Boot.img, u-boot.bin, etc,.) to the microsd card that we just formatted. Should be four files total in the microsd.
B) We are now done with the boot microsd card. SAFELY EJECT THE DISK by right clicking on the disk under my computer, and hitting eject.
C) MAKE SURE YOUR NOOK IS POWERED DOWN AND OFF. Having it on while inserting the microsd will cause it to write files to the boot microsd.
5) Insert the boot microsd card into the nook (AGAIN MAKE SURE THE NOOK IS OFF PRIOR TO THIS STEP)
6) Power on the Nook and a cardboard box on a white background should appear, and then CWM recovery should be present. CWM V5. Navigate up and down with the volume buttons, the U button selects, and the power button goes back in the menu.
A) Take out the microsd BOOT card and replace it with the other microsd card we created with the rom of choice we want to flash as well as the eMMC.zip.
B) Navigate to "install zip from sd card" -> choose zip from sd card -> select CWM_V6.0.1.5_emmc.zip. *This will flash the newest CWM to the internal memory of the Nook*
C) After flash is complete, power off (hold power button). Then holding the power button and the U nook button at the same time, it should boot into Cyanoboot. This combo is used to boot to the eMMC and access the CWM we just flashed there.
8)If Cyanoboot loads-> hold the U button and then select eMMC recovery.
9) Once in CWM v6, navigate to the following and:
A) Wipe data/factory reset
B) Wipe cache partition
C) Navigate to advanced -> wipe dalvik cache
D) install zip from sd card -> select cm-10-20121207-UNOFFICIAL-acclaim.zip and flash it and then flash gapps-jb-20121011-signed.zip
E) Cycle back to the starting menu in CWM and reboot the system
10) CM10 should then boot and follow the XDA thread for new updates to the Rom or help.
------------
Hope the post was helpful and to XDA forum I referenced, make sure to give thanks to the developers or anyone who was helpful in those threads. Keep reading if you want to learn more too!
______________________________________________
Make the NT rock and install Jelly Bean boot via microSD in 10 easy steps:
1) Format a
good SD
[google.com]
card of at least 4GB in size (A good SD card should have a formatted
Crystal disk
[cnet.com]
4k QD32 write of 1 or greater.) I found the 16gb G.Skill Cl10 cards from newegg were great - QD32 1.4.
2) Download the rather stable
cm10-121208_acclaim_sd_hd_img.rar
[google.com]
and extract the image file using
7-zip
[7-zip.org]
.
3) Write the extracted image to the SD card using
win32diskimager
[mediafire.com]
. Make sure you are writing to the SD card and not to some other portably drive or SSD on your PC!
4) Open
MiniTool Partition Wizard
[partitionwizard.com]
and you should see your PC's partition(s) (leave these alone) and 5 partitions including the unused partition on the microSD card.
5) Delete Partition 4 (Fat 32 SDCARd) and hit Apply
6) Delete the Other partition ~600mb and hit Apply (Neither of those two partitions had any files in them. DO NOT delete the 1st or second partitions which both have the necessary files already inside.)
7) Create a new partition called DATA and select Primary and Ext 4. Make the size 1-4GB (or more) depending on app usage. This is where apps will install. It you are an app hog, them go with 4GB. I went with 2.5GB. Hit Apply.
8) Create a new partition called SDCARD and select Primary and FAT32. The size should be the remaining card space by default - leave it this way. Hit Apply.
9) Close the Partition Wizard, remove the microSD card and place it in the NT that is currently turned off (it needs to be off and not in the sleep state).
10) Turn the NT on and welcome to Jelly Bean. (If you reboot it will go back to stock NT. If you turn it off and then on it will boot Jelly Bean.) Enjoy!
Thanks go to:
http://iamafanof.wordpress.com/20...ok-tablet/
http://iamafanof.wordpress.com/20...ok-tablet/
http://forum.xda-developers.com/s...?t=1789407
http://forum.xda-developers.com/s...?t=2037368
I have 1 for me and 3 for the kids, here is the card I used for my JB Cyogenmod 10
http://www.newegg.com/Product/Pro...6820313169
MM