Frontpage Deal


Kingwin HDM-225 2.5" to 3.5" Internal SSD or HDD Mounting Kit Free after $5 Rebate + Free Shipping (expired)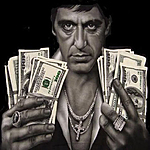 Original Post
TDMVP73
(
)
Mar. 25, 2013 at 1:54pm
Hey guys,
I didn't see this posted, so I thought I'd share.
IMPORTANT :
The rebate for this deal is the same as
this previous one
, so if you have already completed Rebate Offer #KWI-5090, do not order this again.
Kingwin HDM-225 2.5" to 3.5" Internal SSD or HDD Metal Mounting Kit - FREE After Rebate + FS @ Newegg.com
LINK
[newegg.com]
Item Price: $5.00
$5 Mail-In Rebate
[newegg.com]
AR Cost:
FREE
FREE Shipping.
Limit 1 Per Household
Rebate is valid 03/12/13 to 03/31/13