Frontpage Deal


Stage Stores Coupon for Online Orders $10 off $25 + Free Shipping (expired)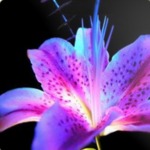 Original Post
brisar
(
)
Apr. 1, 2013 at 7:18pm
$10 off $25 at
Stage Stores
[stagestores.com]
use code
4110
LINK

[tkqlhce.com]
Free Shipping
too!
and the coupon can be used on multiple items to equal the $25
I added two items that are $12.50 each to my cart and the code worked

Wiki Community Board
This can and should be used by you to post updated deal information.
Be sure to read this because it may contain answers to your questions!
33% - 4344
$10 off$25 - 4110

The codes doesn't stack, it's either one or the other.