Frontpage Deal


Canon EOS 60D 18MP Digital SLR Camera (Body only) $586 + Free Shipping (expired)
Buy Now ►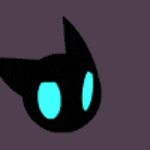 Wiki Community Board
This can and should be used by you to post updated deal information.
Be sure to read this because it may contain answers to your questions!
http://www.lightandmatter.org/201...etter-buy/
I recommend the T4i to photographers who:
-want to shoot cinema quality HD video with the convenience of a video camera. The camera is perfect for video bloggers and others who need to record themselves, unassisted.
-would appreciate the convenience of a touch screen LCD, and are willing to take the necessary precautions to keep it from breaking.
-need fast performance, but do not shoot fast bursts of shots very frequently (ie, several times a minute)
However, I'd still recommend the 60D to photographers who:
-shoot events and need quick access to exposure compensation
-are not interested in shooting video or
-prefer to shoot video with manual focus (as many film students or professionals will)
-are not intimidated by browsing through the camera's menu with buttons and arrows
-frequently photograph action in RAW format and require frequent high-speed bursts of shots