Frontpage Deal


Emerson RP6251 Portable Weather Clock Radio (Refurbished) Free After $12 Rebate + Free shipping (expired)
Buy Now ►
Newegg
has
Emerson RP6251 Portable Weather Clock Radio (Refurbished)
for $12 -
$12 rebate
=
Free
+
free shipping
. Thanks TDMVP73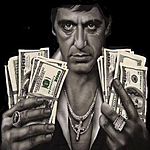 Original Post
TDMVP73
(
)
Apr. 9, 2013 at 12:51am
Hey guys,
I didn't see this posted, so I thought I'd share.
SHELL SHOCKER DEAL: Valid from 1 PM PDT to 2:59 PM PDT on Tuesday, April 9th, 2013
Refurb. EMERSON Portable Weather Clock Radio RP6251 - FAR + FS @ Newegg.com
LINK
[newegg.com]
Item Price: $12.00
$12 Mail-In Rebate
[newegg.com]
AR Cost:
FREE
FREE Shipping
Limit 1 Per Household
Rebate is valid 04/09/13 Only!

Wiki Community Board
This can and should be used by you to post updated deal information.
Be sure to read this because it may contain answers to your questions!
How to Claim Your Newegg.com Prepaid Card:
SOLD OUT
How to Claim Your Newegg.com Prepaid Card:
1. Purchase the product listed above on 04/09/2013 at Newegg.com.
2. Go to newegg.rebateaccess.com and enter the promotion number 47377.
3. Fill out and print the registration form for this promotion.
4. Cut out and enclose the ORIGINAL UPC code from the product packaging.
5. Enclose a copy of the sales receipt or packing slip dated on 04/09/2013 indicating
your purchase at Newegg.com.
6. Not combinable with any other offer.
7. Mail all of these items to the address noted on the registration form. Submission
must be postmarked within 30 days of purchase and no later than 05/09/2013 in order
to qualify.
Do NOT use this form for submittal as it is for instructions and information only.
http://images10.newegg.com/upload...13SL75.pdf
Link To User Manual PDF:
http://www.emersonradio.com/resou...904545.pdf